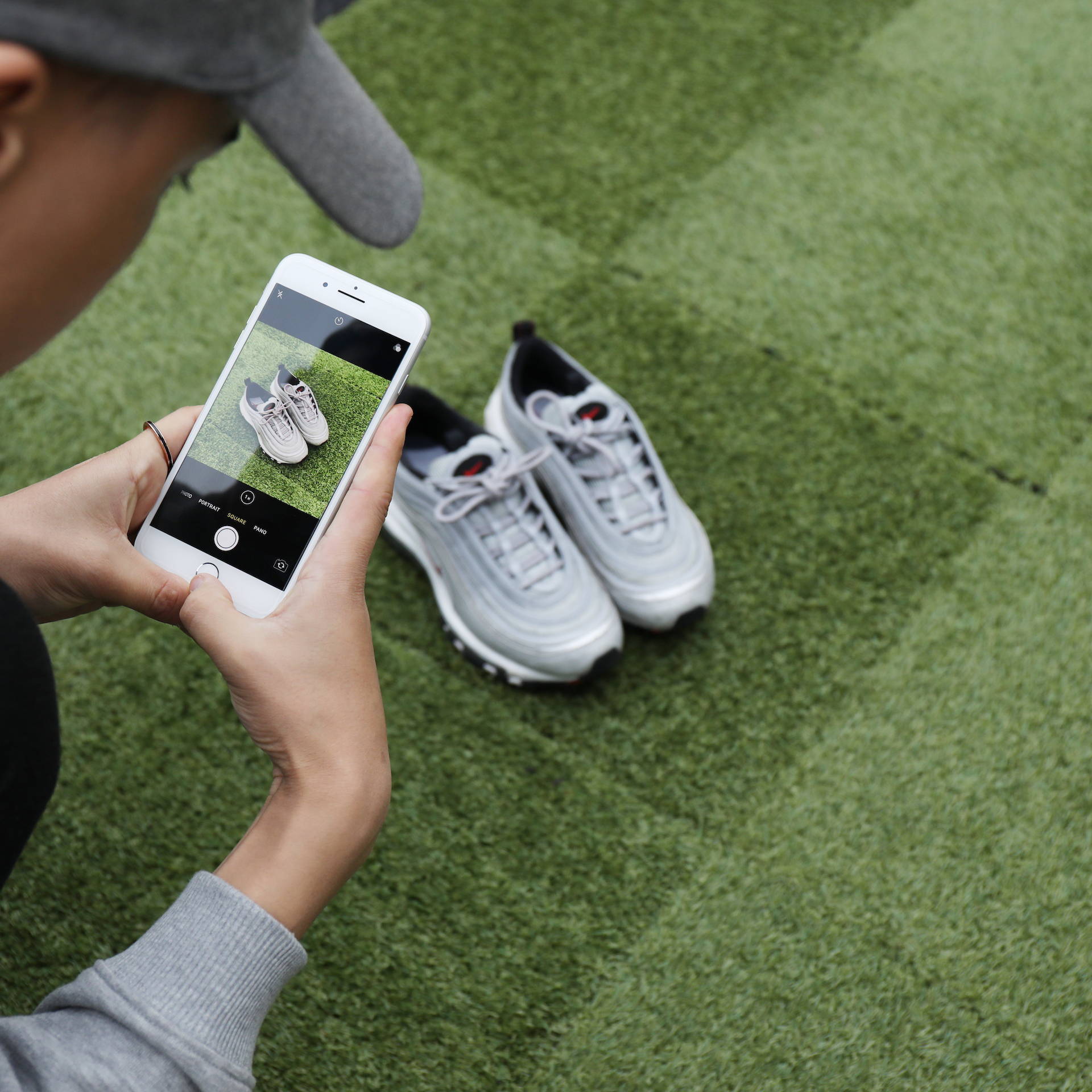 Sell Secondhand Like A Teenage Pro
Pre-loved fashion is better than ever with dozens of outlets to suit your style: we review the 10 best resale apps.
By Saskia Fry
26 August 2021
Every year the equivalent of around £140m of used but perfectly wearable clothing ends up in landfill in the UK according to the charity Clothes Aid - that's 13 million items per week. Meanwhile in the US, the average person throws away 37kg of clothes every year. That's a lot of shirts, skirts and shoes that someone else could be enjoying, and it's a resource that the world is sitting up and taking notice of.
The second hand clothing market is on track to be twice the size of fast fashion by 2030, growing at a rate 11 times faster than the traditional market. Globally, the fashion industry is responsible for 10% of all greenhouse gas emissions, 20% of global waste water, and contributes to thousands of garment workers across the world facing poverty and working in dangerous conditions. So it's vital to buy responsibly sourced clothing, shop secondhand if you can, and sell on your unwanted gems to keep them in circulation. But where to start? We've done the legwork for you with our pick of the best secondhand clothing apps and websites.
Vinted
Best for: High Street
With over 45 million users, Vinted is particularly good for sellers because there's no uploading fee and even better, it doesn't take a percentage of your pay. Instead, sellers can pay to 'bump' their items to the top. This feature ensures more views and therefore makes items more likely to sell. Vinted is also great for those looking to buy. The app offers buyer protection for a small fee, so you can feel confident that your money is safe. Check out Vinted's YouTube channel to see what's trending and tips on how to use the app.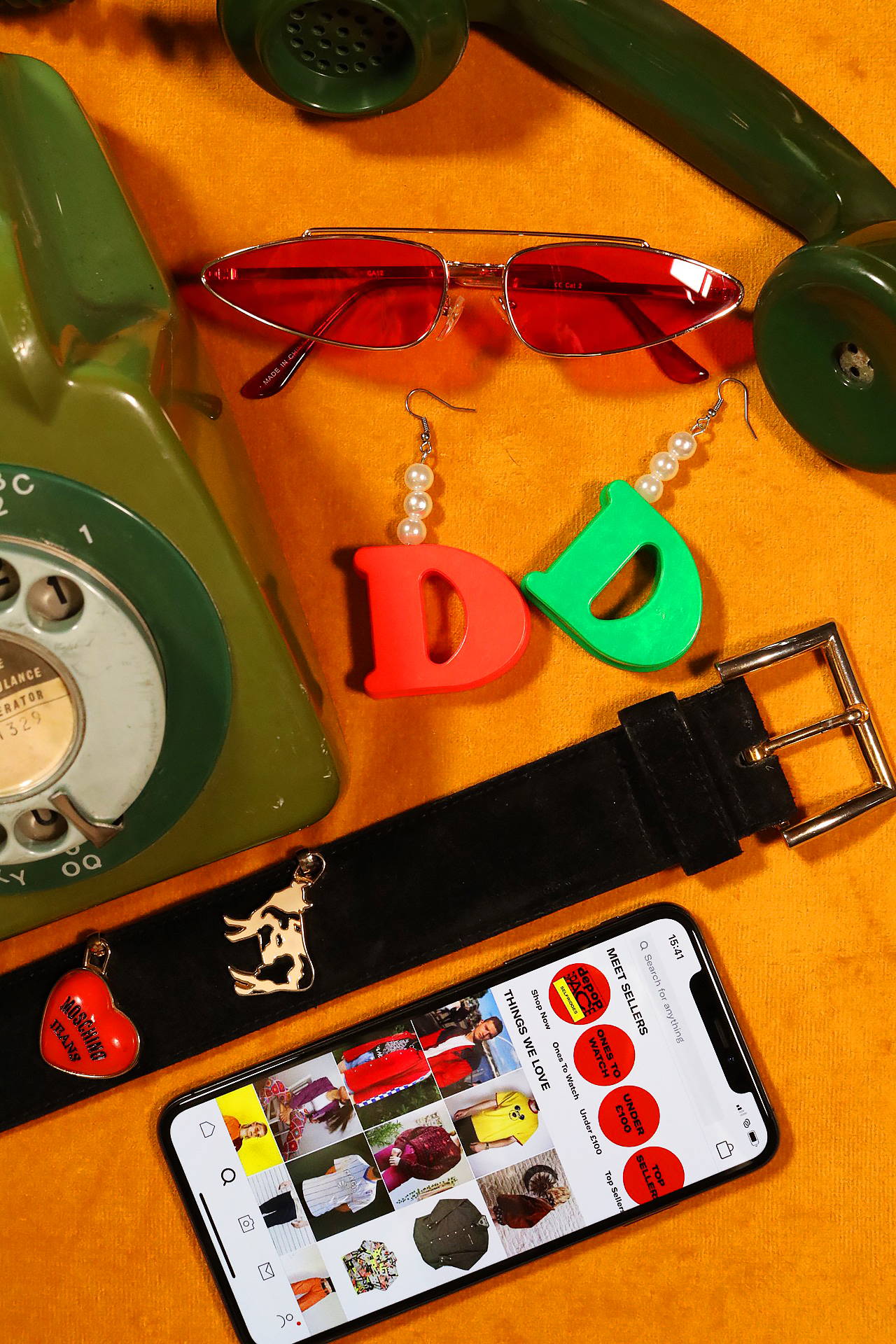 Depop
Best for: Y2K
Founded in 2011, Depop now has over 30 million users and is great for both buying and selling. Dubbed a 'community-powered fashion eco-system that's kinder on the planet and kinder to people', the biggest categories on the platform are Vintage, Streetwear, One-of-a-kind and Y2K.
Selling on Depop is super easy with lots of people gaining tens of
thousands of followers and sourcing vintage clothing from all over the world. Sellers can list items for free on the site but Depop takes a 10% fee from your sale, including shipping, and there are further charges for card transactions or Paypal. You can easily get in touch via the help section if you've got any questions.
Shwap
Best for: Sustainable fashion
Still in its testing phase, Shwap by Sancho's Shop is a platform for buying and selling pre-loved sustainable clothing, and aims to revolutionise the way we manage the lifespan of our clothes. If you're looking to sell, simply reach out to Shwap with details on what you're ready to part with and they'll do all the work for you – uploading and finding the right customer. The mobile app is still underway but for now, check out their online beta site.
Hardly Ever Worn It
Best for: Blogger style
Created by two sisters and their mother, the idea for second hand designer clothing site Hardly Ever Worn It came when the family was moving house and realised they had piles of clothes that they'd, you guessed it, hardly ever worn. There's no listing charge to sell on the website and only an 18% commission + VAT from the price of your item. The platform also has a big charity emphasis, and gives you the option to donate part (or all) of your earnings to a charity of your choice. Hardly Ever Worn It has even gained the attention of VOGUE and partnered with zine to sell items from supermodels like Kate Moss and Gigi Hadid. All proceeds went to charity, of course.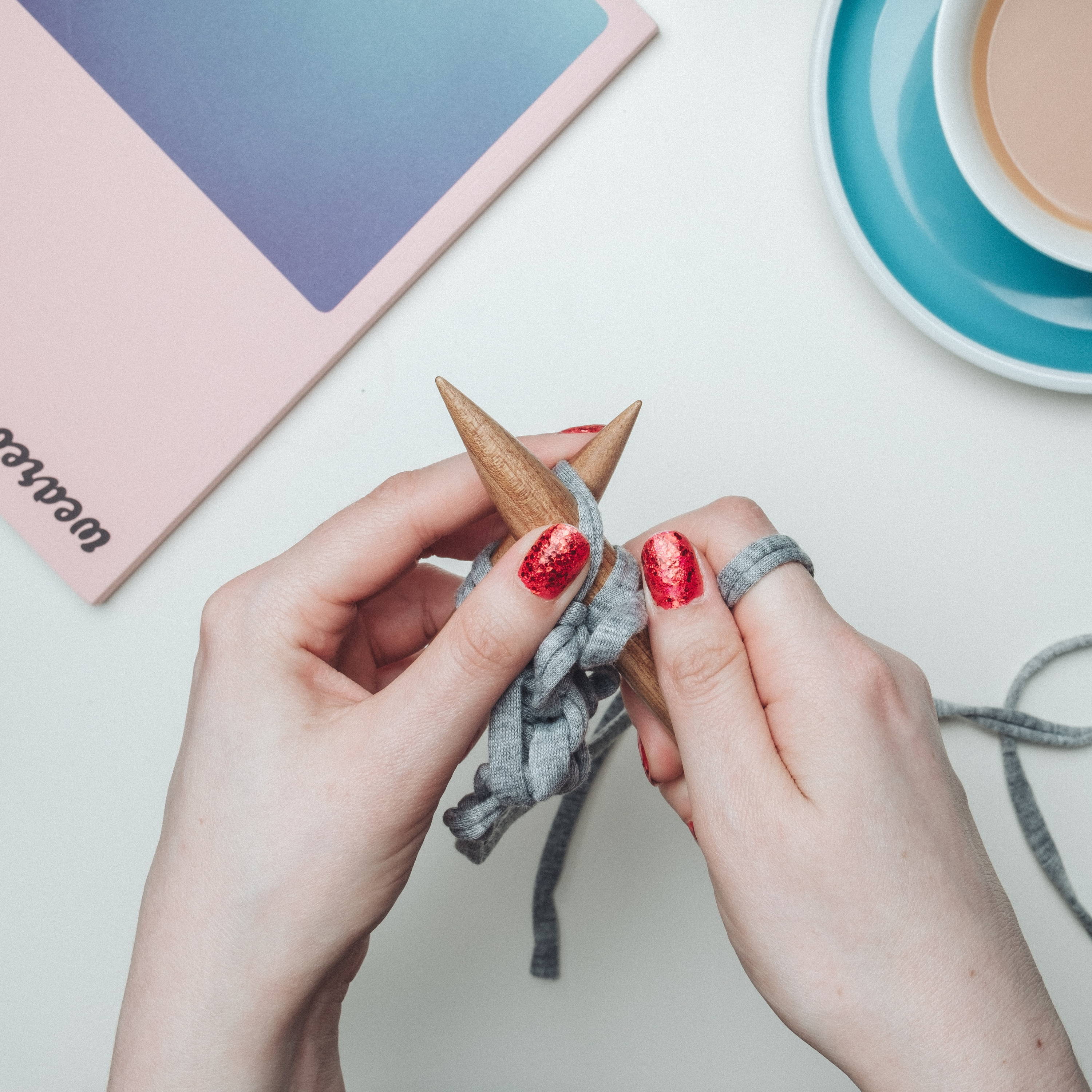 Etsy
Best for: Handmade
Looking for vintage and handmade clothes? Etsy is the place to start. With 4.3 million sellers on the site selling clothes, handmade crafts and more, not to mention no fast fashion – you're sure to come across the perfect one-of-a-kind piece. One of the amazing things about Etsy is its emphasis on shopping locally. Even though it's a global platform, the site directs you to local options first. Selling is also easy with only 5% commission and a cost of just 14p to upload your item.
eBay
Best for: Accessories
There's a reason that eBay is a household name; selling is super-easy - it's free to upload and there's just a 10% fee. There's also a 'trending on eBay' page so you can see what's popular and therefore most likely to sell. And for any buyers on the hunt for something in particular – set up alerts and get notifications when anything similar is posted. eBay puts its success to good use by investing in clean energy and supporting UN Sustainable Development Goals 5, 7, 8, 12, 13 and 17.
Vestiaire Collective
Best for: Designer
If you're selling or sourcing designer gems, Vestiaire Collective is the platform for you. Big on sustainability, the platform believes that 'the best waste is the one that is not produced'. Offering clothing, bags, shoes and accessories from some of the most desirable brands in the world, items need to be sent to Vestiaire and authenticated before being sold, giving buyers peace of mind and reassurance that they're getting the real deal. Commission varies depending on the item's list price, ranging between 17-25%.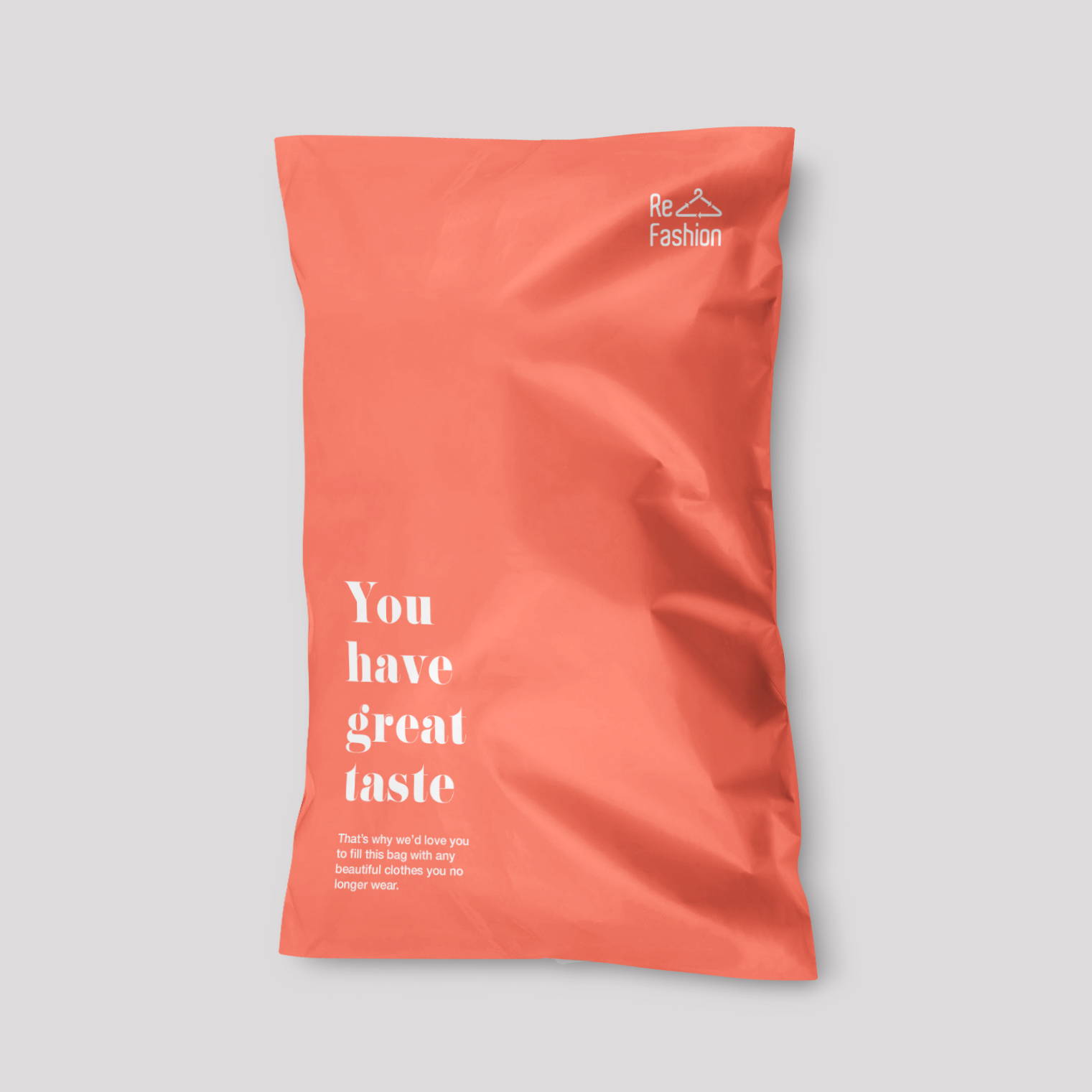 Re-Fashion
Best for: Upcycling
Re-Fashion was co-founded in 2018 by entrepreneurs Andrew Ferguson and Steve Lyons. Lyons was already setting up charity shops when he realised that they didn't have the capacity for enough clothing. Instead, he decided to go digital and set up an online charity shop. Simply request to donate and Re-Fashion will send you a bag in the post, fill it up and return. On average, the clothes sold on Re-Fashion sell for three times the amount a regular charity shop would achieve. There's also an upcycling section, where zero-waste designers can buy 'rag bags' of fabric from unsold donations, upcycle them into something new and then sell them on. It's free to upload upcycled items to the site and a 20% cut is taken from the final amount.
Thrift +
Best for: Giving back
Thrift+ was founded in 2017 and has since become the UK's largest online second-hand fashions store. It was created to replicate a charity shopping experience but unlike many secondhand clothing sites, allows 30 days for returns. To sell, you need to send your clothes to Thrift+, where they will be sorted and photographed before giving you a resale price to approve. All sellers are encouraged to choose a charity to donate a portion of their sale to.
Shpock
Best for: Everything
Shpock is a great online marketplace selling everything from clothing to electronics and furniture. Using the motto 'Stuff. Sold. Simple', the platform is completely free and doesn't charge listing or selling fees except for optional charges to help promote your items. Unlike other apps, Shpock doesn't get involved in sales and leaves the buyer and seller to reach an agreement and sort out delivery and payments. It's a regular in the top spot in the Apple App and Google Play Store and is definitely worth checking out!
100% of profits from the sales of #TOGETHER products go to charities that advance the Sustainable Development Goals. Find out more here.