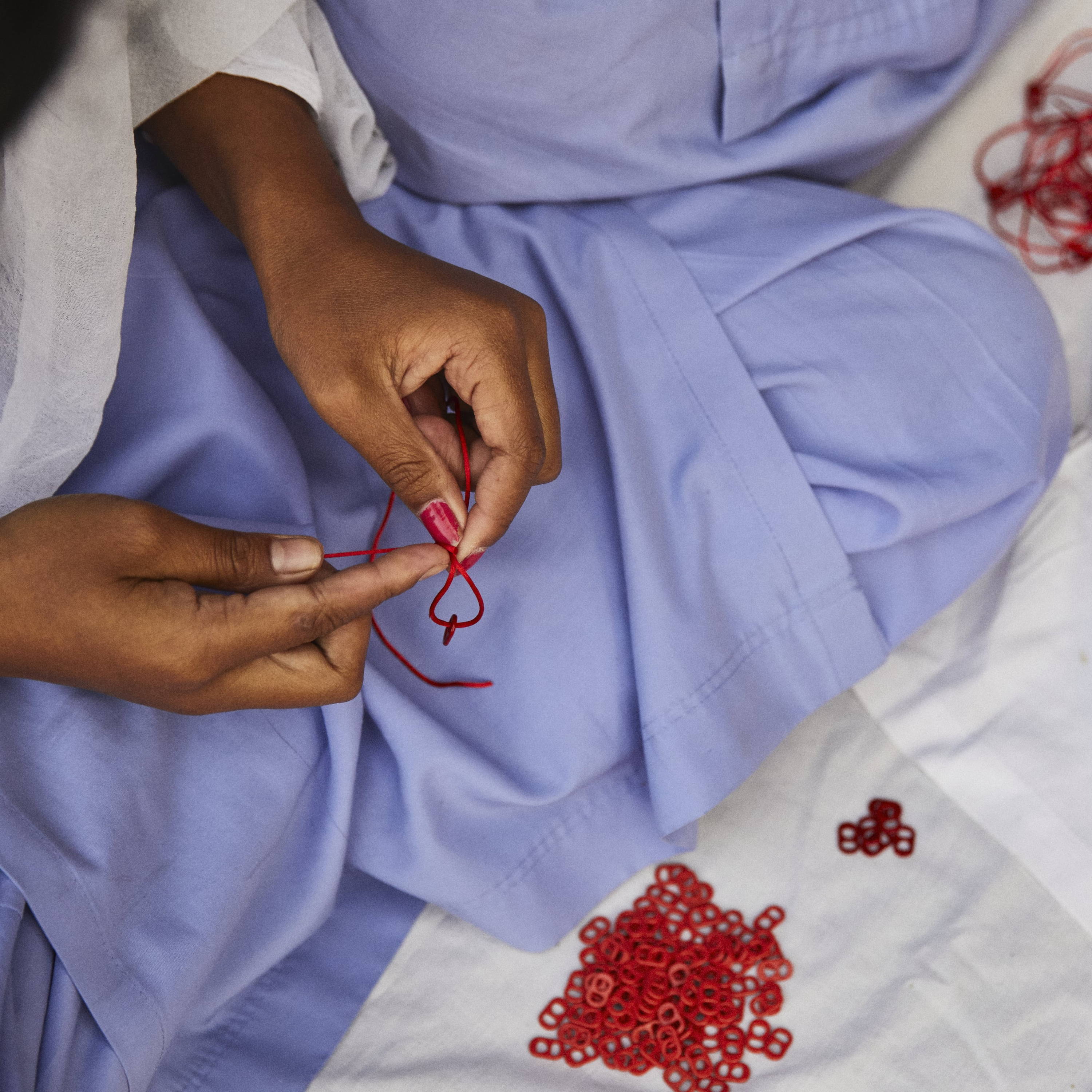 How your #TOGETHERBAND is helping change the lives of vulnerable women in Nepal
We provide work and a fresh start to survivors of sex trafficking in Nepal and other disadvantaged women
By EMMA ELMS AND JESSICA JURKSCHAT
28 MAy 2021
Human trafficking is a global issue. Around 50,000 victims worldwide were identified in 2018, according to a new report published this month by the United Nations Office on Drugs and Crime, though the real figure is likely to be far higher. Five out of ten survivors were adult women and two in ten were young girls. The number of children among detected trafficking victims has tripled in the past 15 years.
Sex trafficking is particularly prevalent in Nepal, one of the poorest countries in the world, where a quarter of the 29 million Nepalese live below the poverty line. The exploitation of women and children is widespread. The latest report from Nepal's Human Rights Commission estimates that 35,000 people, including 15,000 women and 5000 girls were victims of this crime in 2018.
'The main forms of trafficking are for the purpose of sexual exploitation, forced labour and removal of organs,' says Binija Dhital Goperma, UNODC's Programme Coordinator in Nepal. 'Nepalis working abroad or planning to migrate, and girls and women from rural areas with limited economic opportunities are most vulnerable to the tricks of the traffickers, which include fraudulent practices and fake promises.'
The UNODC report showed girls are mainly trafficked for sexual exploitation, whereas boys are used for forced labour. Traffickers usually target the poorest communities, especially those without jobs, and the recession induced by COVID-19 is likely to make things worse.
'Millions of women, children and men worldwide are out of work, out of school and without social contact in the continuing COVID-19 crisis, leaving them at greater risk of human trafficking,' says Ghada Waly, UNDOC's Executive Director. 'We need targeted action to stop criminal traffickers from taking advantage to exploit the vulnerable.
The root causes of trafficking include poverty, ignorance, illiteracy, gender discrimination and gender violence, according to Maiti, the non-profit organisation we're working with in Nepal, which is dedicated to rescuing and rehabilitating women and child victims of trafficking, as well as preventing forced prostitution.
The UNDOC report found that people are trafficked for a range of reasons – in 2018, 50 per cent were trafficked for sexual exploitation, 38 per cent for forced labour, six per cent were subjected to forced criminal activity, one per cent were coerced into begging and others into forced marriages and organ removal. Traffickers treat their victims as a commodity, ruthlessly selling them on, sometimes via large organised criminal networks.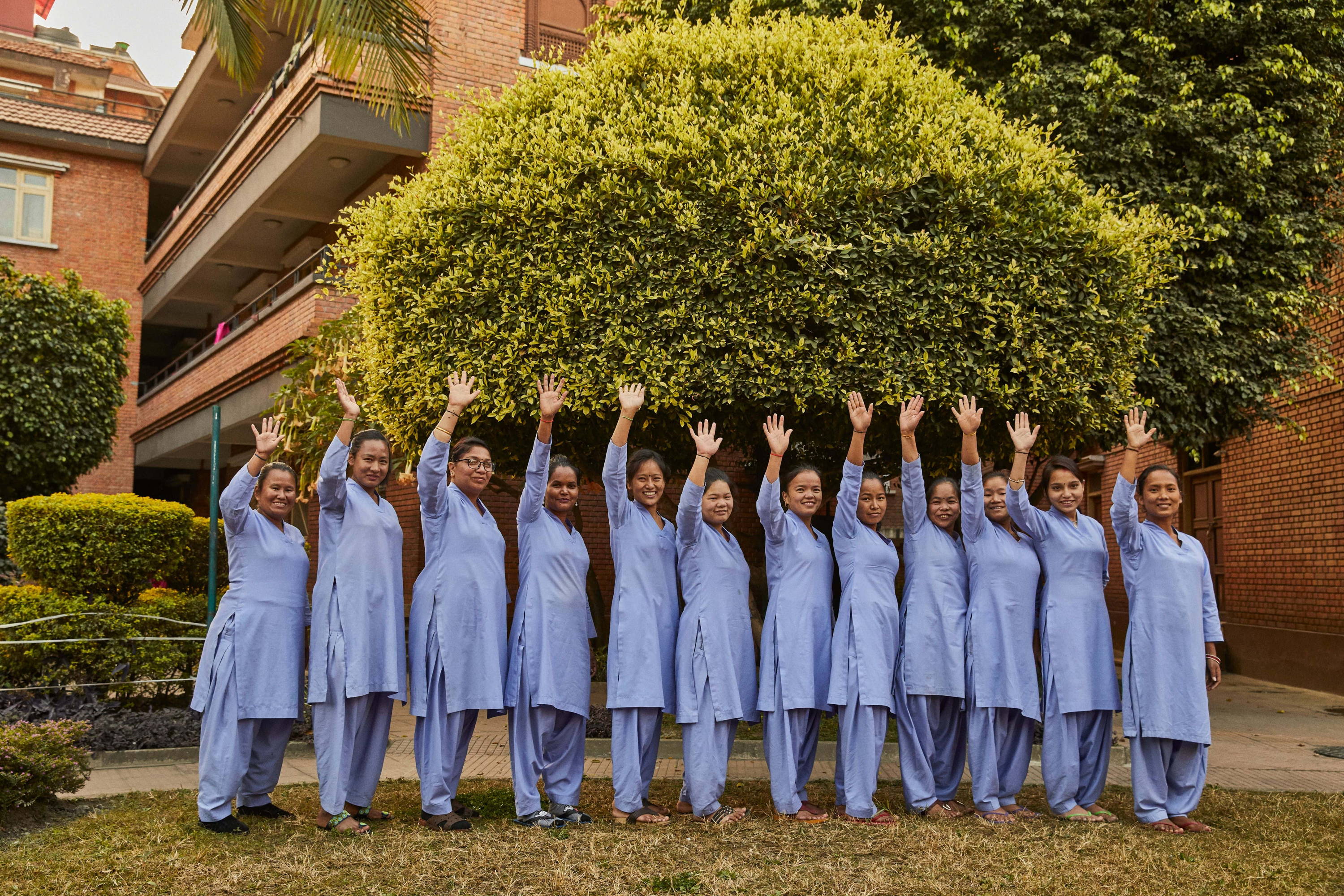 Solutions to the issue are complex. Globally most victims are rescued in their country of origin, so local awareness and support is crucial. As well as rescuing those who've been exploited, many charities and organisations are doing vital work around prevention, trying to address the issues that make someone vulnerable to trafficking in the first place.
The non-profit Maiti Nepal emphasises the importance of its advocacy and intervention programmes, which encourage local communities to build early warning and support systems. The charity helps train girls and women on anti-trafficking measures so they can avoid being tricked by strangers who come to their village and attempt to deceive them with false offers of work. Maiti also run mass awareness-raising campaigns in the wider community, establishing resource centres and training teachers to form anti-trafficking groups.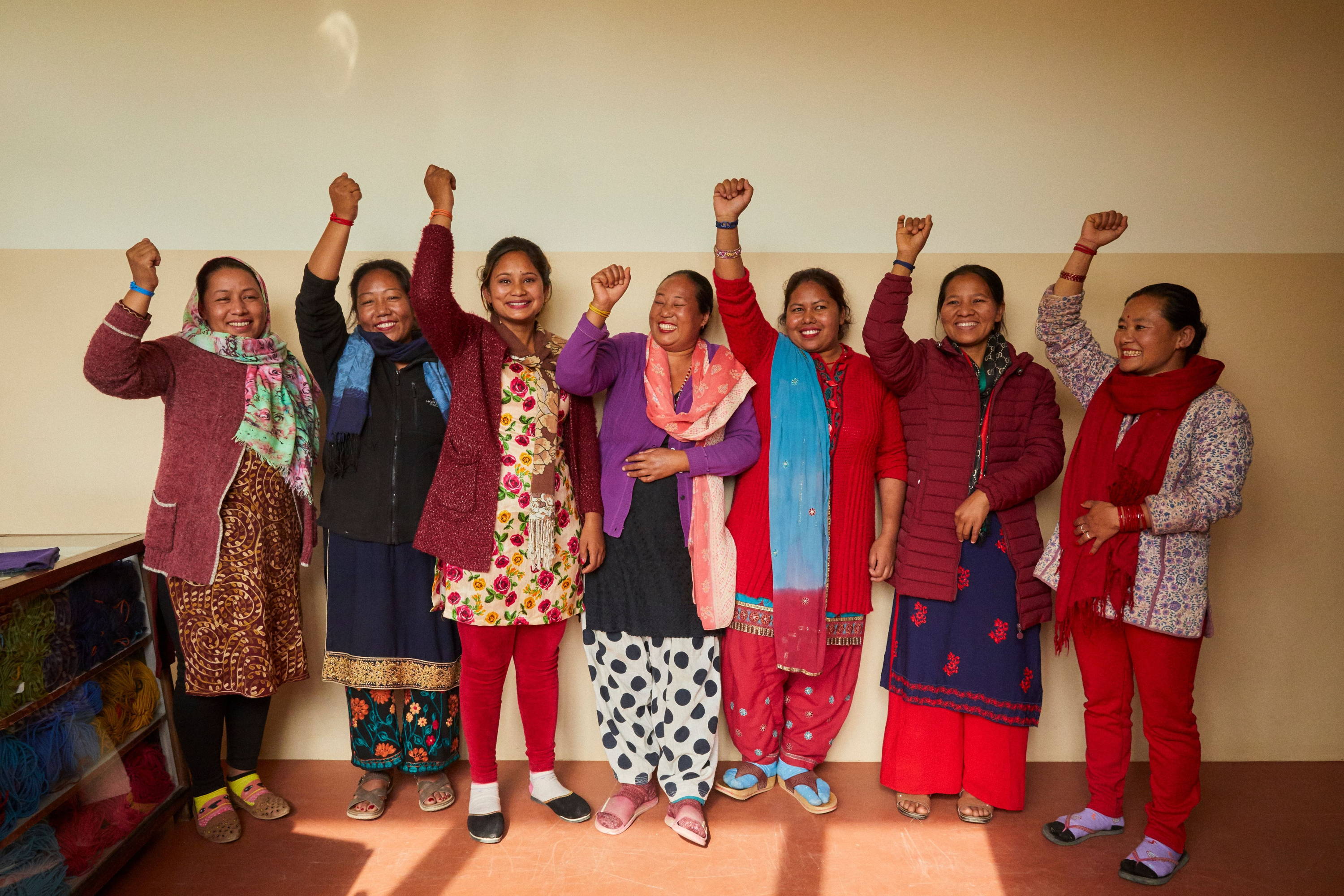 It was this fantastic work at a grassroots level that made us choose to partner with Maiti Nepal on the production of our #TOGETHERBANDs, reflecting our long-held mission to empower people through sustainable design. One of the key risk factors for trafficking is poverty, so we wanted to team up with Maiti Nepal to provide long-term employment opportunities for vulnerable women, especially those who've escaped or been at risk of sexual exploitation.
Girls and women under the care of Maiti Nepal are given shelter and in-depth counselling after being rescued from trafficking or intercepted at border crossings. During these sessions each person can share what their interest for potential employment is – for example, tailoring or craft work, which is where #TOGETHERBAND and other partners come in. Training is provided to equip women with the skills needed and we're proud to have an established team of artisans in Nepal creating our #TOGETHERBANDs (mini versions) on a long-term basis, a partnership that offers vulnerable women the financial independence needed to keep them safe.
Similarly, we've chosen to work with ROKPA, an international relief organisation that helps people in need in Nepal, South Africa and Zimbabwe. ROKPA, the Tibetan word for 'help' and 'friend', runs a network of projects to help people who are living in poverty, from soup kitchens to children's homes and 'Women's Workshops'. With a core belief in the power of self-help through education, ROKPA offers seamstress training for women with the promise of a job to follow. Through ROKPA, we now have a large team of women via their Nepal training projects creating our classic #TOGETHERBANDs – many are single mothers desperate to escape the cycle of poverty and provide a brighter future for their children.
Behind every #TOGETHERBAND there is a person with a story. When you buy one of our bands, not only are you helping share the message of the 17 Sustainable Development Goals, you are also supporting these incredible organisations that are changing the lives of Nepalese women and helping them earn a fair wage in decent working conditions.
100% of profits from the sales of #TOGETHER products go to charities that advance the Sustainable Development Goals. Find out more here.