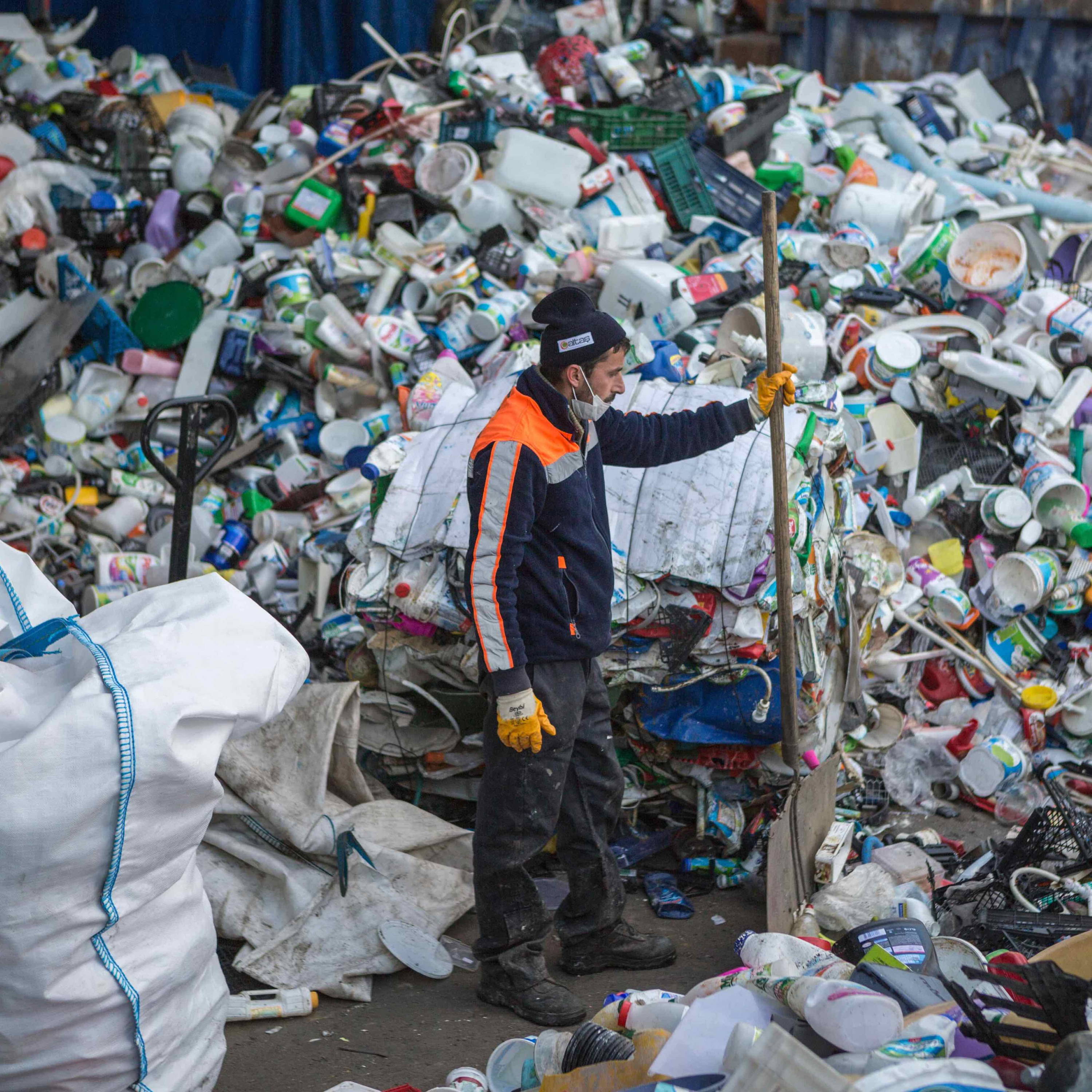 Goal 12: Responsible Consumption and Production
Turkey Is Becoming 'Europe's Largest Plastic Waste Dump'
40% of the UK's plastic waste exports were sent to the country last year. So why is this a problem and what can we do to help?
By hannah rochell
may 17 2021
We're all doing our bit to recycle as much of our plastic as possible, but throwing our water bottles, margarine tubs and yoghurt pots into the curbside recycling in good faith isn't all it appears to be. The UK generates more plastic per person than any country other than the US, but rather than dealing with our own problem, we ship more than 50% of it overseas to be dealt with elsewhere - it's cheaper, keeps it out of our own landfills and skews statistics, in turn helping to achieve recycling targets.
Turkey takes 40% of the UK's plastic waste
Of all the plastic waste that the UK exported overseas in 2020, a whopping 40% of it ended up in Turkey. In February alone, the UK doubled the amount it sent there in the same month the previous year. According to a new report by Greenpeace, Turkey is now so overwhelmed by the amount of plastic arriving in the country every day - around 241 truck loads per day from Europe alone - that instead of being recycled, it often ends up being burned, or dumped by roadsides, in fields and in waterways.
In the report, Greenpeace looked at 10 locations where plastic had been dumped in Turkey and found plastic packaging from major UK companies at all of them. Supermarkets including Tesco, Asda, Co-op, Aldi, Sainsbury's, Lidl and Marks and Spencer all made the list, as well as retailers such as B&Q, Debenhams, Poundland and Spar. The trail of rubbish could be traced all the way to the Mediterranean coast, where more plastic waste of British origin was found on beaches, including a wrapper from Andrex toilet paper.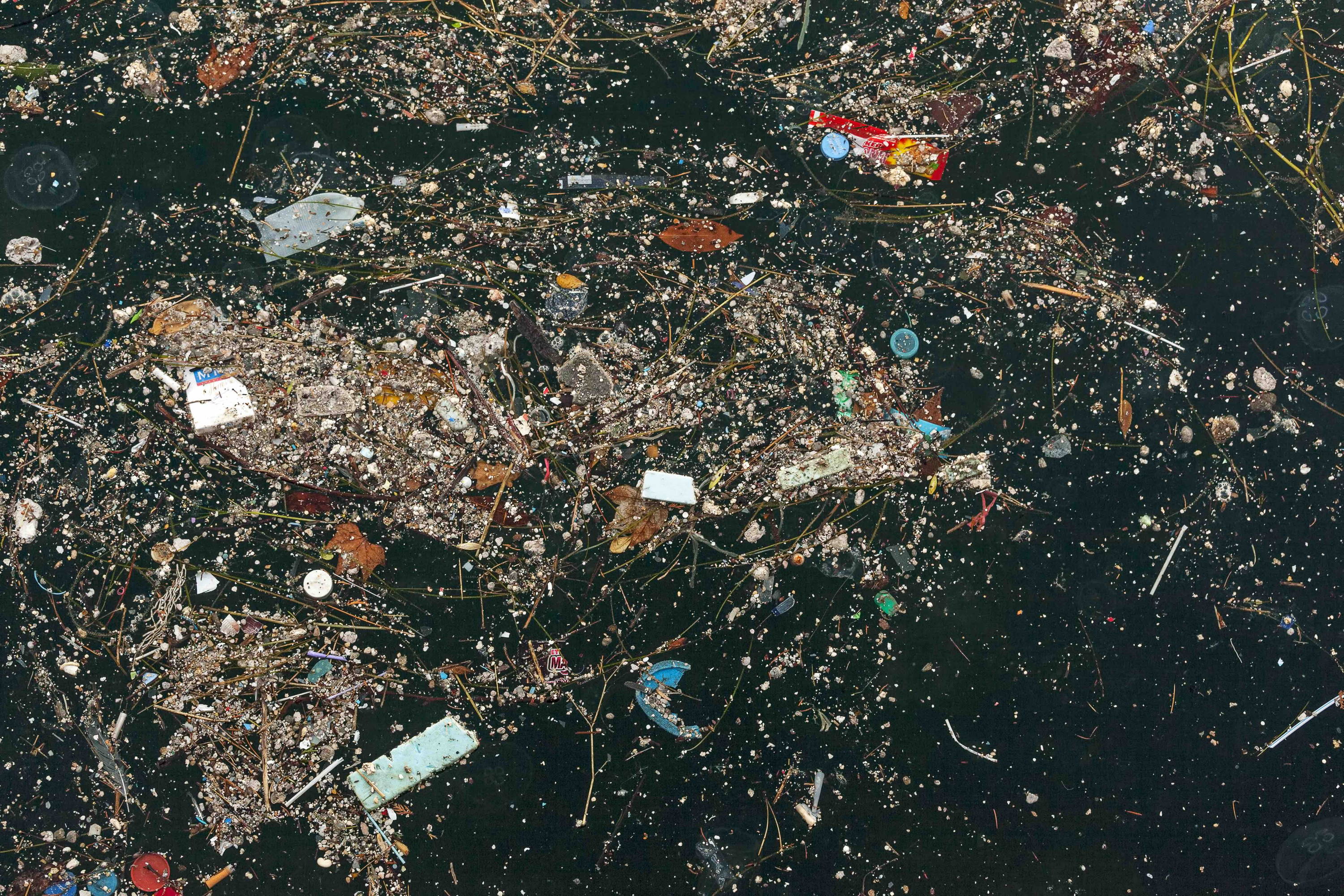 image above and top: Shutterstock
The UK must slow plastic production
Greenpeace warned that even though the UK claims to be a global leader when it comes to tackling the plastic pollution problem, it is still producing far too much of it. Last year, the UK exported 688,000 tonnes of plastic waste, more than half of the total plastic waste it produced (486,000 tonnes were recycled on British soil). It urged the UK to ban plastic waste exports and reduce single-use plastic by 50% by 2025.
1. Don't rely on recycling alone; reducing the amount of plastic you use is a more reliable way of making a difference when you can't trust that your waste will actually be recycled. Switch to reusables and try to avoid plastic packaging where possible.
2. Vote for local and national politicians that set, and stick to, strong environmental targets and policies. You can always write to your local MP to raise concerns, too.
3. Look for trusted recycling schemes like Terracyle, which makes plastic waste into everything from watering cans to playground surfaces - in your local area. Terracycle is great because it concentrates on hard to recycle plastic items, such as cigarette butts and children's toys.
100% of profits from the sales of #TOGETHER products go to charities that advance the Sustainable Development Goals. Find out more here.
If you liked that, you might like these...