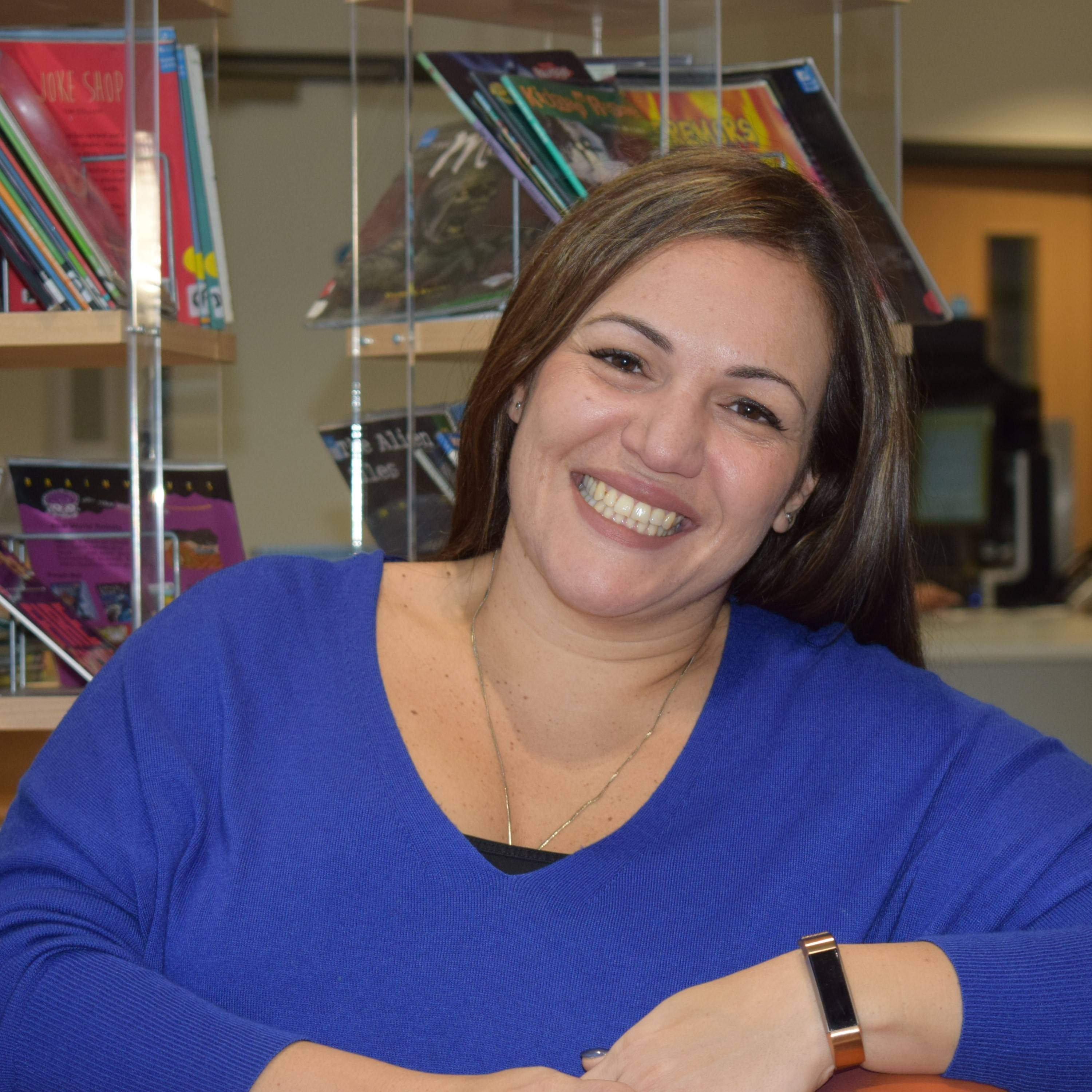 Goal 4: Quality Education
We caught up with Andria Zafirakou, winner of the World Teacher Prize in 2018 to talk teens, teaching, and COVID-19.
By Charlotte Moore
15 June 2020
We caught up with Andria Zafirakou, winner of the World Teacher Prize in 2018 to talk teens, teaching, and COVID-19.

Tell us about winning the world teacher prize?
The whole thing was a huge surprise. It was a colleague who nominated me, I had no idea what it even was. But 36,000 applications from all over the world! It's incredible. We had a to travel to Dubai to the event, the dress-code was sequins, sequins and more sequins. I remember seeing the live footage of Lewis Hamilton getting out of the car to bring in the trophy but even then had no idea that I won. It was only when one of the other finalists shouted over that I had won that I realised I had to go up on stage and collect the prize from Lewis.
How did you feel about it?
I did feel very uncomfortable having this label. There is no 'one' great teacher, there are so many. But what I loved about it was that it was celebrating our profession. We change lives as teachers. It's my belief and my passion that every child can achieve. As an art teacher I know that the creative arts are a really good way to push students to get on track. I work in a very developed country but there are high levels of poverty in the area of London that my school is in. It's highly dense, very multi-cultural and there is lots of crime and violence. We've had the highest death rate in London from COVID-19. There is no avoiding that we live in a struggling borough.
How do you make things work with children from very different backgrounds in your class?I try and make my lessons very diverse. We look at Hindu art, the Bengali gods, African art as well as artists like Patrick Caulfield and Michael Craig Martin.I want to make my classroom diverse. I want to bring the arts to them in a fun, engaging way. It's a place where there are no mistakes, a haven for many children. You will see a child with educational needs next to a child who is very talented in an academic subject who feels humbled by the work of the other student. I work with kids who arrive speaking barely any English at all who leave having made huge progress. It's hugely rewarding.
What did you do with the prize money?
I started a foundation to inspire young people about art by bringing artists into school to work with the students. From dramatists or directors to artists or animators, we match artists with the needs of the school. It's an artist in residence programme if you like. It's been hugely popular. Last year we set up 29 residencies. In North London we were contacted by an art teacher who was trying to encourage a group of boys to just turn up to lessons. We brought in a sculptor who worked with the boys on a gigantic three metre model of fish. The boys loved it turning up with their black and deckers and really getting into what they were working on with him. And their attendance really improved. I have teachers crying with how well some of our programmes have worked.
Tell us about teaching during the Coronavirus pandemic?
Where do I start. We know that lots of kids miss out on the one good meal they have a day. That there are huge mental health issues of being without friends. Their routine has been disputed. We see families who have four siblings trying to share one laptop. And as far as it goes for teaching art most of our families don't have access to the kinds of materials you need for our classes so we've had to really think carefully about what we ask our students to do. Plus live feedback is really important in art and that's been really hard. Our work hasn't stopped, it's just got much harder. I really don't enjoy working it this manner but I'm really not sure when we will be able to get back to some sort of normality.
Are you worried about some of the kids you teach?
Yes - we make phone calls a lot to kids parents and there are lots of agencies out there who are working really hard to help the kids through this. But the problem is keeping the students engaged. Some of them are brilliant at self-management and others just can't. Lots really miss the social interaction with their friends. It's very hard for children who don't know how to articulate how they are feeling too.
What do you think the government should do?
I think the government should let us get on with it. We know our communities and we know how to handle them. I don't think they are working with schools enough and if they are they aren't listening to them. Each community is different and has different needs. My school is very different from the one down the road and vice versa. You can't have a one rule for everyone policy in these circumstances.
Do you think students will see the value of school more?
Globally it's really fascinating. The voice of the child will be the same. They miss their friends, their teachers. But what we are seeing is the inequality. A teacher in the most remote village of the world could access the most amazing resources in the world - if they had access to the internet. A child from an under-privileged background could access the internet if they had their own computer. But sadly this is rarely the case. In some countries the internet is not reliable even for classrooms and data is expensive. If we could ensure everyone had digital access it would make a huge difference to children's education all over the world.