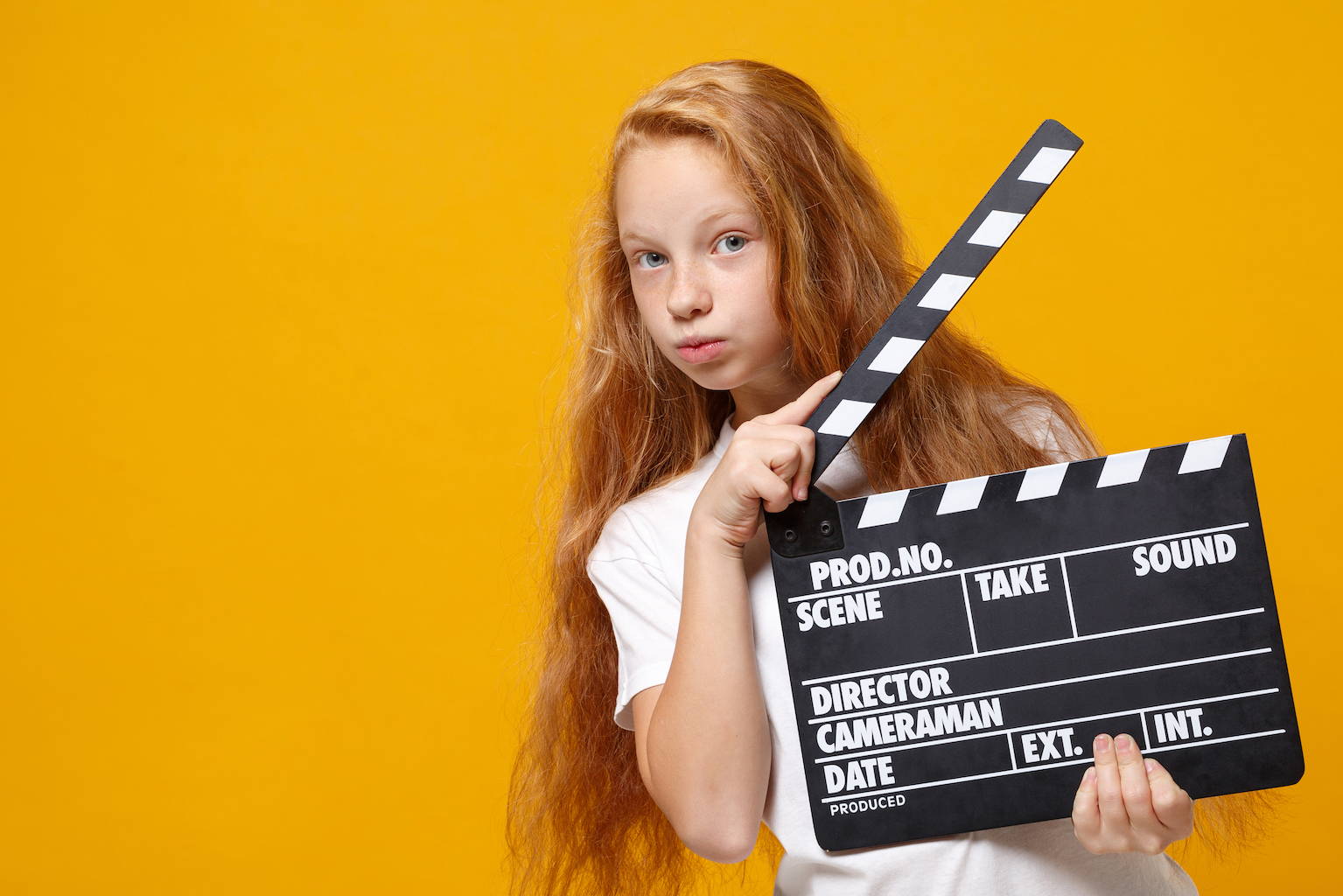 #TOGETHERBAND Film Club: 15 Movies That Will Make You Want To Go Back To School
From classic comedies to high school dramas, we've picked out 15 inspirational films about the transformative power of education
As the lockdown lengthens, so have our Netflix watch lists. With more time spent at home, sitting down to a movie at the end of the day is an ideal escape, so to kick off Goal 4: Quality Education, we've rounded up our top 15 films that unpack the power of education and all those rites of passage moments that only happen at school. Go on, grab the remote, some popcorn, a large glass of red and settle down with the #TOGETHERBAND Film Club.

The One for Literature Lovers
The Dead Poets Society, 1989

Credited with inspiring many an English student to consider a career in teaching, this 1998 film stars Robin Williams as a caring teacher who takes on a post at a strict New England boarding school. In equal parts eerie and optimistic, this film is packed with stirring performances from the young cast and is a hearty reminder of the power educators have to shape us.

THE TRUE STORY
FREEDOM WRITERS, 2007

If you're in need of a little inspiration then add this movie to your watchlist immediately. Based on a true story, Freedom Writers is about a group of at-risk kids and their English teacher, Erin Gruwell. Viewing Ms Gruwell as white, middle class and therefore nothing like themselves, the class struggle to connect with their teacher and racial tensions rise. The breakthrough moment is when Ms Gruwell presents the class with diaries, teaching them that no matter who you are and where you come from, your experiences matter.
The One That Became A Musical
School of Rock, 2003
Perhaps Jack Black's most famous lead performance, School of Rock follows a hapless failing wannabe rocker who decides to fill in as a substitute teacher after a case of mistaken identity. What ensues is rock and roll chaos as Mr Schneebly's students are transformed from conscientious prep-schoolers to battle of the bands finalists.
The Gritty One
Precious, 2009
A heart wrenching tale of a teenager struggling to break free from a dangerous cycle of poverty and abuse, Precious made history when screenwriter Geoffrey Fletcher took home the Oscar for Best Adapted Screenplay, making him the first African-American to win a screenplay award at the Oscars. The film follows the title character's complex struggle as she is supported through the specialist education system by amazing teachers who help Precious to become literate and ultimately find hope for her future.
The Original Troublemakers
St Trinian's, 1954, 2007
Whether you prefer the 1950s originals or the 2007 reboot, the St Trinian's girls and their hellraising ways are iconic. In the original films headteacher Miss Fritton (played by Alastair Sim in drag) summed up the St Trinian's education philosophy perfectly: 'In other schools girls are sent out quite unprepared into a merciless world, but when our girls leave here, it is the merciless world which has to be prepared.'
The One Based on a Play
The History Boys, 2006
Based on the award winning play by British playwright Alan Bennett, The History Boys film adaptation which was released in 2006 is famous for launching the careers of several young British actors including Dominic Cooper, James Corden and Russell Tovey. Set in a Sheffield Grammar school, the plot follows a class and their teacher through their tumultuous final year at school.
The One That Will Make You Want To Be A Teacher
To Sir, With Love, 1967

This 1967 coming-of-age story follows Mark Thackeray, a teacher who having recently moved from British Guiana to the UK, takes a teaching job at a difficult East End school in London. Struggling with the class's unruly behaviour he decides to adopt the approach of treating them like adults - giving them freedom to ask and act however they choose.
The One About Being An Outsider
The Breakfast Club, 1985

So much more than that iconic fist-pump final scene, The Breakfast Club follows a group of social opposites as they sit down for a weekend detention. Aesthetically and stylistically this movie is pure 80s High School, but looking past that there are some real lessons about how school is an important place to escape less than ideal home lives, as well as being a place to broaden horizons and learn about ourselves.
The One About Self Belief
Legally Blonde, 2001

Reese Witherspoon provides plenty of girl power as the iconic Elle Woods - a fashion merchandising student who chases a place to study graduate law at Harvard, all in the name of love. A few life lessons and plenty of all-pink outfits later and Elle realises that the chance she has been given at Harvard is not to be thrown away for the sake of a boy, and that a little self-belief can take you a long way.
The Oscar Nominated One
Lady Bird, 2017

The dream team that is Saiose Ronan and Greta Gerwig make this Oscar-nominated movie come to life with the perfect balance of teen angst and tender moments. Though the title character Lady Bird finds her Catholic school education stuffy and restrictive, it is what spurs her on to apply for East Coast colleges and what gives rise to one of the sweetest moments of the film: Lady Bird's dad helping her with her applications.
The Funny One
Kindergarten Cop, 1990

One of those movies that's perfect for a lazy Sunday on the sofa, Arnold Schwartznegger's undercover cop takes on his most challenging mission yet - posing as a kindergarten teacher to protect one of the pupils in his class. Hilarity of course ensues when Arnie attempts to manage his classroom like a military boot camp, but to his surprise, the children adapt to the new routine and he becomes a beloved teacher.
The One About Class
Educating Rita, 1983

Starring Julie Walters as a young working class hairdresser from Liverpool, Educating Rita is all about the perks and pitfalls of education. Tired of her seemingly shallow life, Rita enrolls on an adult English Literature course, leading her to meet Professor Frank Bryant, who, inspired by Rita's enthusiasm and raw talent, finds himself reengaged with teaching.
The Magical One
Harry Potter and the Philosopher's Stone, 2001

The ideal quarantine comfort viewing, the Harry Potter films are jam-packed with amazing teachers! When Harry is whisked away from his dreary life into a world of magic at Hogwarts School of Witchcraft and Wizardry, he learns the truth behind his mysterious past. Throughout the series Harry and Hogwarts headmaster Dumbledore's relationship is a joy to watch develop - from teacher and student to father figure and friend, there really is something to be said about the heart-warming character growth as the series progresses.
The One That's So Fashion
Clueless, 1995

An era defining movie that may well be the ultimate High School rom com, Clueless is actually a 1990s retelling of Jane Austen's novel Emma. Just like Austen's original protagonist, Clueless' Cher Horowitz navigates friendship, romance and family with chaotic charm and excellent outfits.
The One With Maggie Smith
The Prime of Miss Jean Brodie, 1969

Starring the inimitable Maggie Smith as the titular character, The Prime of Miss Jean Brodie is a classic must-see. Miss Jean Brodie is a seemingly untouchable teacher at a girls school with a tendency to romanticise political dictators and a desire to raise up her select group of four students to be culturally educated - in Miss Brodie's own image of course.
The Surprise Box-office Hit
Dangerous Minds, 1995

Discharged marine LouAnne Johnson (Michelle Pfeiffer) is surprised when her application to become a teacher is accepted, turning up for her first day she realises that this may be her toughest challenge yet. Using unorthodox methods such as karate lessons and teaching Bob Dylan as poetry, she eventually manages to break through to her difficult students, but plenty of trouble still lies ahead.