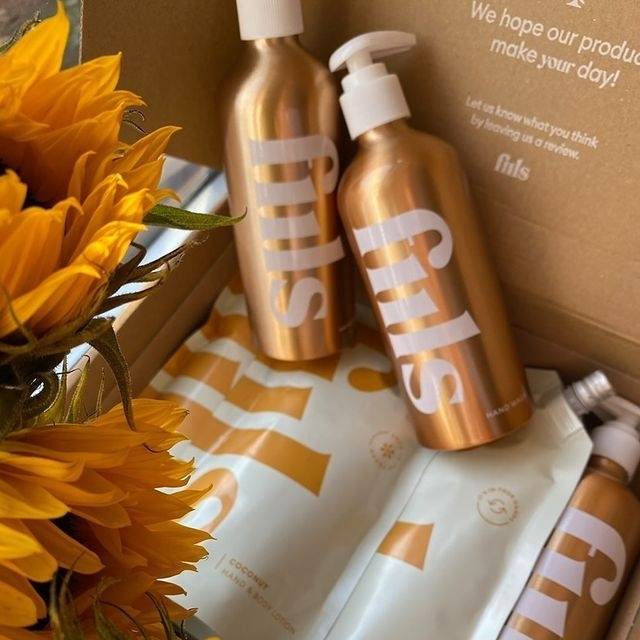 Goal 12: Responsible Consumption and Production
THE BEST SUSTAINABLE SUBSCRIPTION SERVICES
From cleaning products to coffee: the climate (and purse) friendly way to shop is when it's via subscription
By hannah rochell
25 november 2021
If you've been trying to live a more sustainable life, you'll know it can often be frustrating. Maybe you've found a really great palm oil-free toothpaste, but it's hardly ever in stock in your local supermarket. Perhaps there are no handy zero-waste shops nearby for you to pop in and refill your shampoo bottles. Or this sustainable lark is simply all brand new to you, and you're looking for the easiest way to switch to a way of life that's less damaging to the planet.
Luckily for you, we have the answer! Sustainable subscription services are a brilliant way to get everything you need for your everyday life delivered regularly to your front door (and in some cases, through your letterbox), making it a much more convenient way to stick to your new year's resolutions and be more environmentally friendly.
So wave goodbye to excess plastic wrapping and say hello to compostable packing peanuts with our handy list of what to sign up to for an easy eco life.
Eco friendly bathroom products
Toothpaste and toothbrushes
We all get through a LOT of toothpaste, but what if you could keep your teeth clean without all of that packaging? Brushbox provides an alternative in its toothpaste tabs - you just pop one in your mouth, chew and brush. Speaking of brushes, Brushbox's are very handsome - made from bamboo and look great in the bathroom - and for every one sold, Brushbox will gift one to a child in need as well as planting a tree.
Another zero waste option is toothpaste tablets, which are particularly good for travelling as they take up less space. Simply pop one in your mouth and chew to activate the paste. Zed Bees, Truthbrush and Hello all offer toothpaste tablets on subscription, as does Brushbox.
Loo roll
You'll never fear when the rest of the country is panic-buying toilet paper again if you get a loo roll subscription. Our new favourite is Bazoo, which has an unbleached option (pictured below) and is CO2 negative.
The only packaging you need to deal with is one large cardboard box, as all of the rolls come "naked", except one decoratively wrapped one to put on display in your bathroom or give to friends and family to spread the word about the product! The cardboard tubes are really sturdy too, perfect to reuse for crafting (we used ours in homemade crackers at Christmas) or sustainable gardening (they're great to plant seedlings in as you can pop them straight in the soil and they will compost).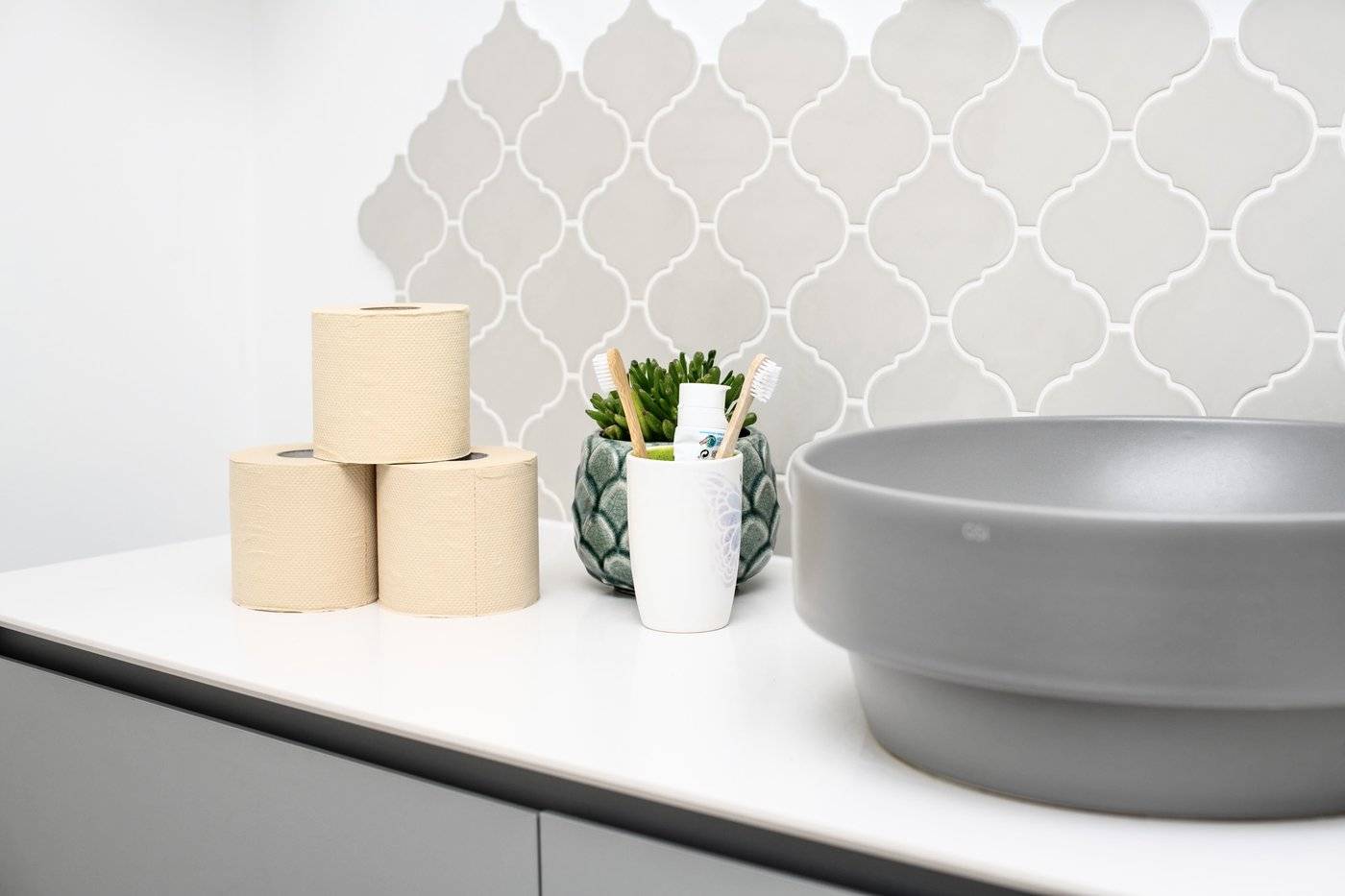 There are loads of options on the market now - you've probably seen
Who Gives A Crap
in its brightly coloured wrapping (great to save for gift wrap),
Green Cane
is a tried and tested by us too.
Other brands to check out include
Cheeky Panda
and
Naked Sprout
.
Razors
Nuddy - which also makes vegan soap in the UK - does a plastic-free razor subscription. Once you've got your starter pack, which includes a solid brass razor, 5 safety blades and a moisturising shave bar, you can arrange for your refill packs to come either monthly or bi-monthly at a cost of just £9 per month. The refill includes 5 more blades, another shave bar and a free gift! What's not to love?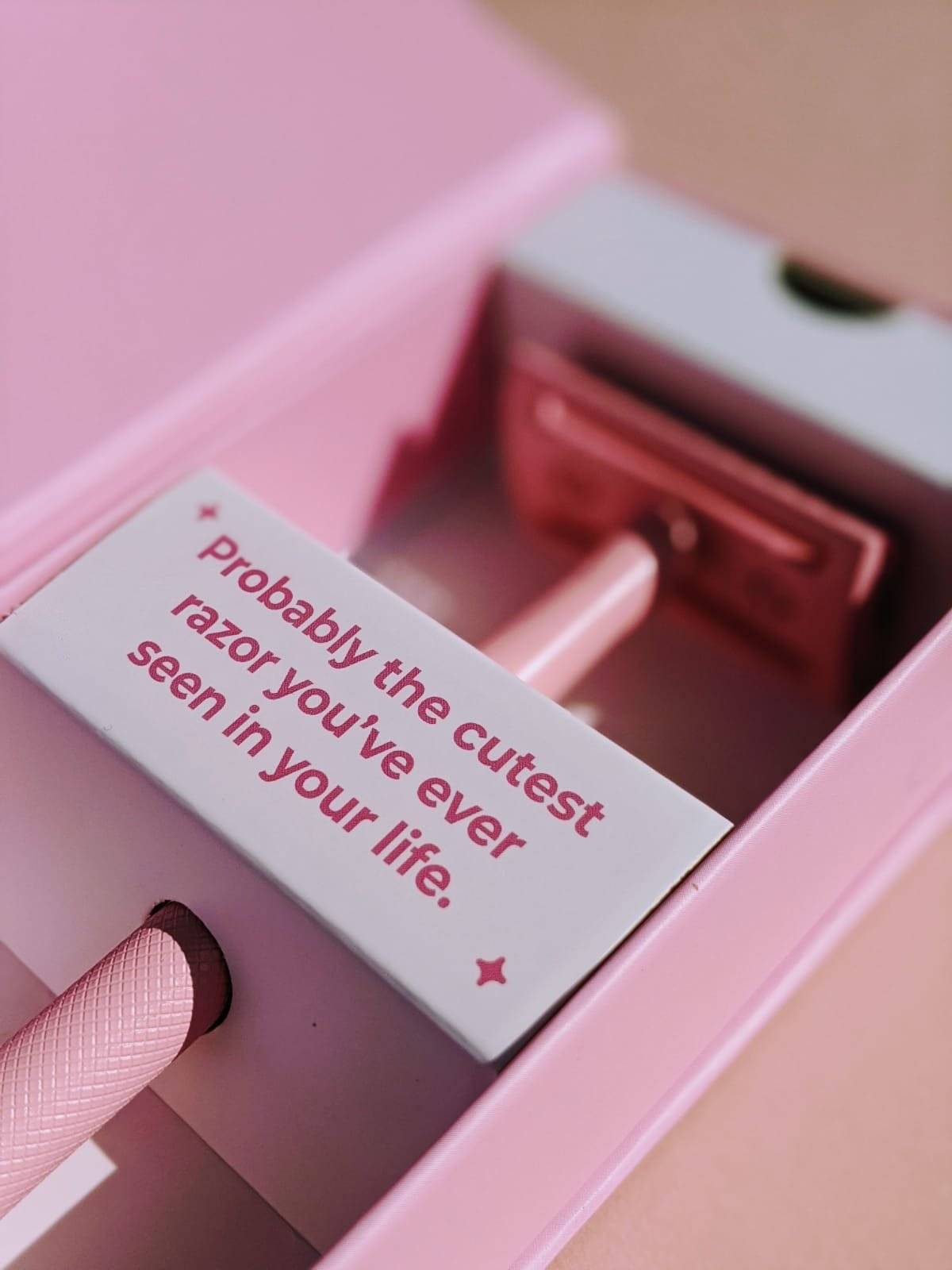 We're also big fans of Estrid - beautiful steel handled razors with a matching suction mount that come in five subtle shades. Did you know that most moisture strips on blade strips contain animal products? Not Estrid's, which are certified vegan, and for every purchase a donation is made to the brand's charity partner Women for Women.
Shampoo
Once you have your stylish Soaked forever bottles (available in either glass or a more child-friendly hard-wearing plastic), you're all set up to start your subscription of refill pouches that fit directly through your letterbox (you can pick a frequency of up to nine months).
The shampoos and conditioners are all biodegradable, vegan, cruelty-free and almost entirely natural. Soaked will also pay for you to send the pouches back to them so that they can reprocess them correctly.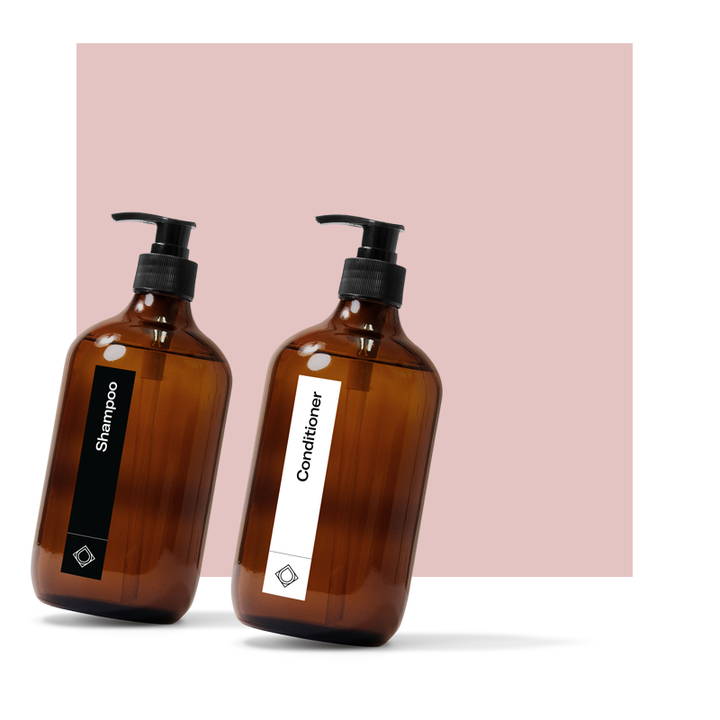 Alternatively, try Fiils (pictured, top) whose rose gold aluminium refillable bottles would add a stylish splash to any bathroom, or Splosh (see below) for fabulous subscription shampoo refills.
Period products
Periods sometimes take you by surprise, and if you're trying to use less plastic it's really annoying to have to make an emergency trip to the local pharmacy that only stocks the usual plastic-packed suspects.
So if period pants aren't for you, it's a great idea to get yourself signed up to a subscription for organic tampons instead. Try Callaly, Dame or Ohne (the latter also does a fantastic CBD oil that works wonders with cramps).
Sustainable household products
Laundry capsules
Smol has thought of everything with its brilliant laundry capsules. There's no plastic packaging at all, and the cardboard box - which is the perfect size to post through the letterbox - has been cleverly designed to be child proof. We love the capsules, which work as well as any supermarket-bought ones and smell great, and we've just ordered a trial pack of the new fabric conditioner.
Smol also does dishwasher tablets (again, these work brilliantly) and household cleaning sprays. And by cutting out the middleman, it works out much cheaper than regular products, too.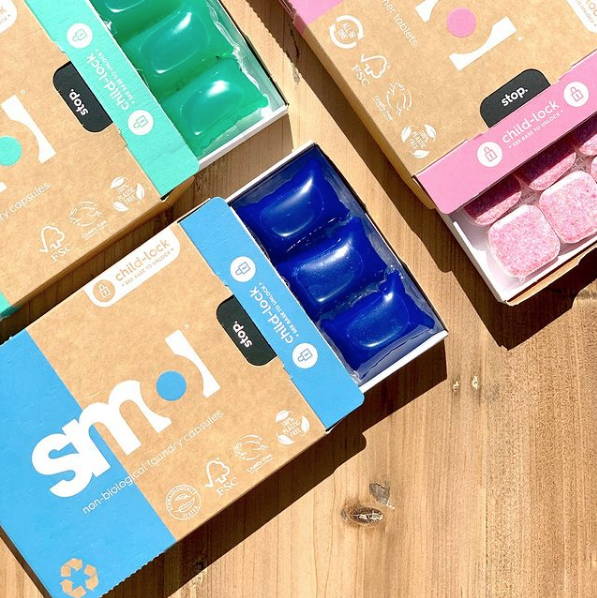 Dog poo bags
Dog owners will know that there is nothing - literally nothing! - worse than realising you have run out of dog poo bags just before heading out on a walk. Thankfully, Adios is here, not only with a poo bag subscription service available in various frequencies, but with bags that are 100% compostable.
Made from cornstarch, they conform to home composting standards and will break down into natural components within 3-6 months. This means they can also serve as an emergency liner for your food caddy!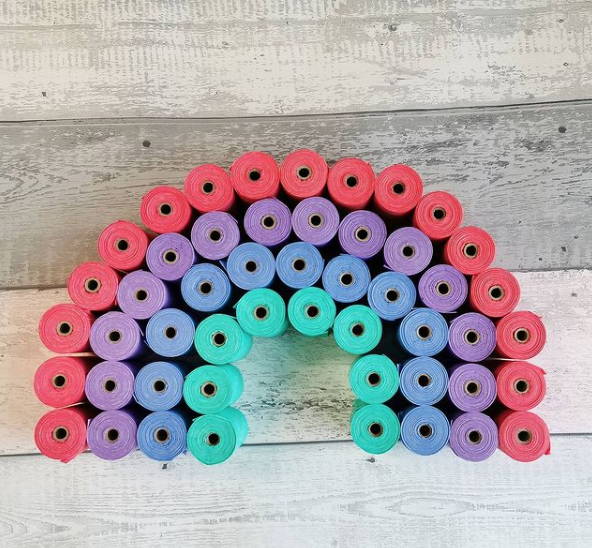 Cleaning products
With Splosh you can choose from three starter kits of bottled products including washing up liquid, kitchen cleaner and hand wash, or simply opt for one bottle at a time. Refills are also available as one-offs, but it works out 10% cheaper to sign up to a regular delivery.
On your Splosh account, you'll be able to track how many plastic bottles you've prevented going to waste (so far Splosh has saved the equivalent of nearly 2 million bottles from going in the bin). And if you send back your refill pouches when you've finished with them, Splosh will turn them into new products.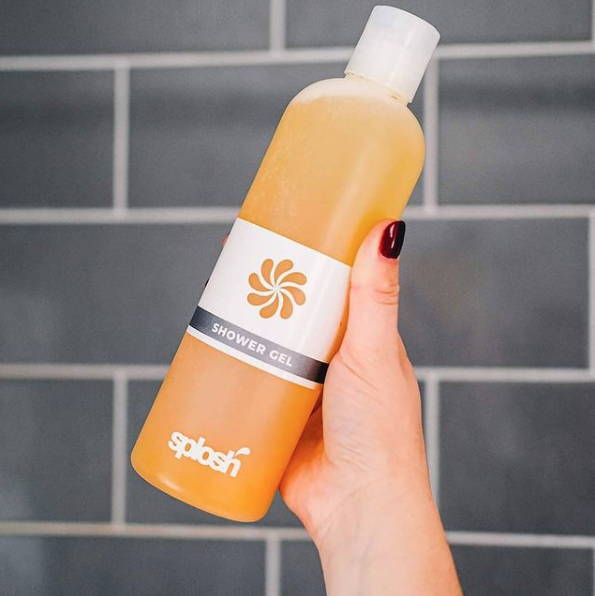 We also love Bower Collective - refillables for everything from mirror cleaner and rinse aid to your everyday washing up liquid and toilet cleaner. You can also pick up sustainable skin care from brands like Neal's Yard and UpCircle while you're there.
Sustainable food delivery
Coffee
Can't get to your favourite coffee shop now that you're working from home? Maybe now is the time to learn how to make the perfect flat white. For that you'll need some top quality coffee, and - of course - there's a subscription service for that.
Kiss The Hippo is an organic carbon-neutral roastery (the first of its kind in the UK). Choose from a subscription to a Taster Pack, which contains three different coffee blends, or packs of Nespresso compatible pods. A subscription to the latter means you'll also have a tree planted in your name.
Coaltown in South Wales is a similar set-up, but real coffee offinciados will appreciate a choice of 4 grinds - from whole bean to paper filter - and a new single origin speciality coffee every month. It is a B-Corp and provides employment in an area that was hit badly by the loss of the coal mining industry.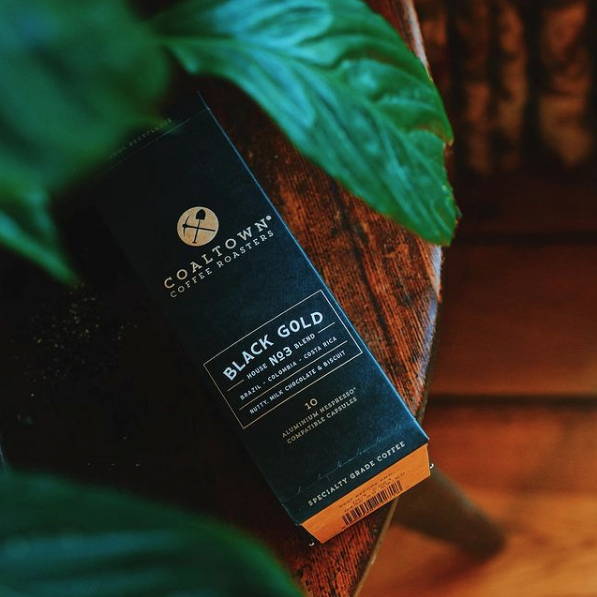 Herbs
Silly Greens sends living micro herbs and delivers them through your letterbox to grow at home... in the box they arrived in! All you need to do is water, watch them grow and enjoy spicing up your meals with them. Sign up and you'll get a surprise combination of three, ranging from rocket to red basil and everything in between, delivered at a frequency of your choice from every week to every six weeks.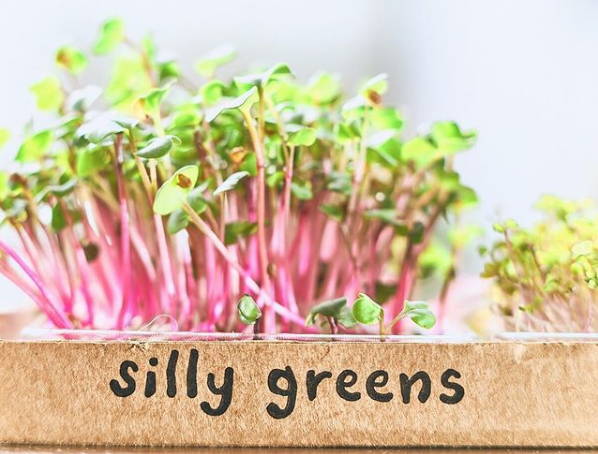 Vegetables
Whether you're taking part in Veganuary or you simply want to try and eat more fruit and veg, a great kick start is to get a regular delivery of them to your house. Oddbox, which is currently available in London and the South East of England only, rescues odd and surplus fruit and vegetables directly from farms to fight food waste.
While with Abel & Cole, you can build your own box of organic essentials, and you also have the option of adding meat and fish, packaged goods and household staples like cleaning products. If neither of these deliver to your area, you'll probably be able to find a local farm or smallholding that offers a similar service, so check your local websites and newspapers for details.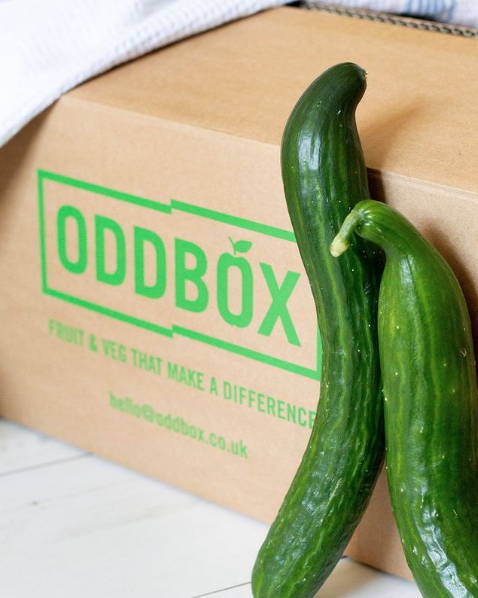 100% of profits from the sales of #TOGETHER products go to charities that advance the Sustainable Development Goals. Find out more here.
This article was first published in January 2021 and has since been updated