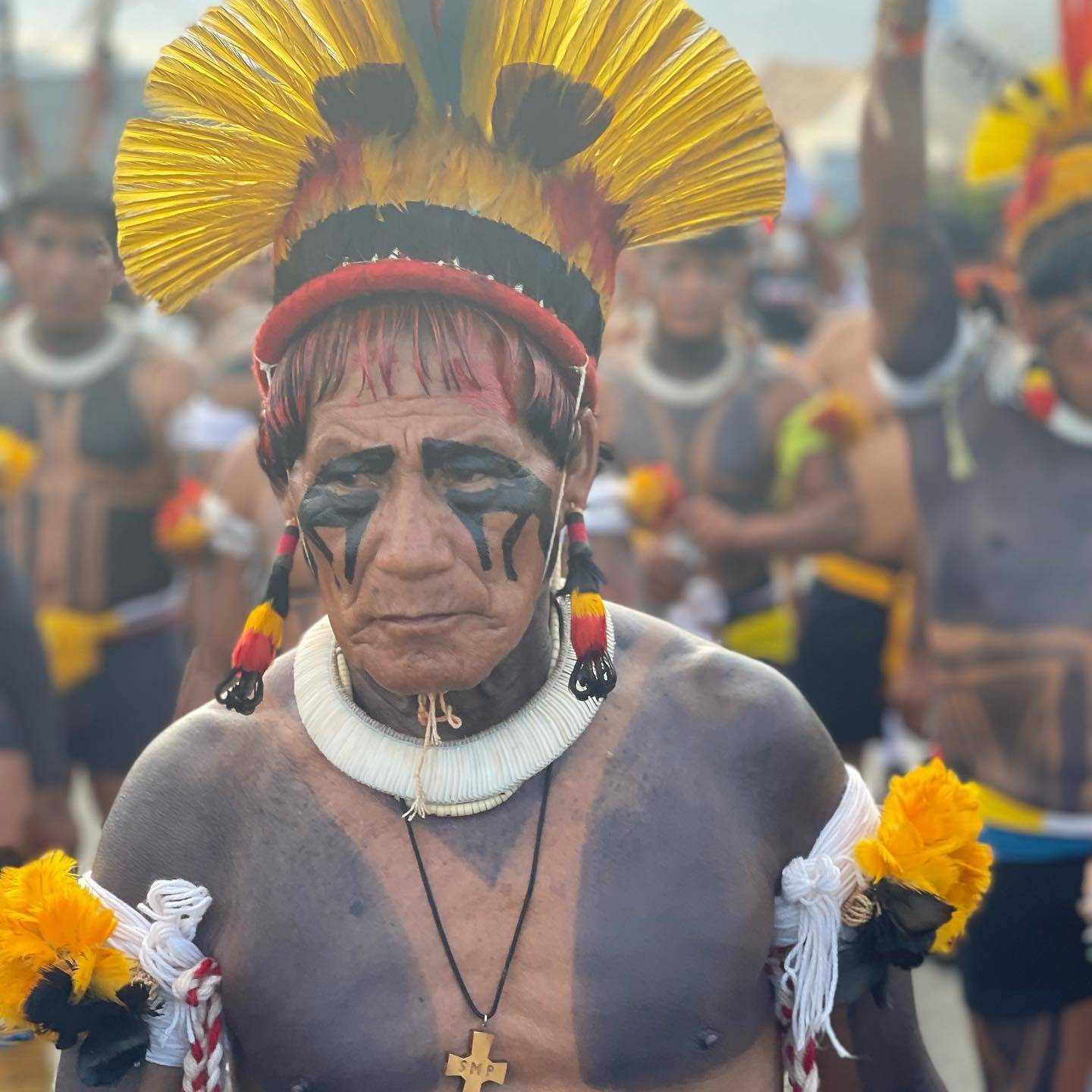 How The Battle For Potash Is Endangering The Amazon
Indigenous peoples in Brazil are fighting to keep their reserves safe from big businesses mining for this agricultural fertiliser
By hannah rochell
13 april 2022
There has been extensive news coverage of how the war in Ukraine has added to the energy crisis, causing shortages in the supply of oil and gas. But something gaining far less attention is reduction in the supply of a fertiliser called potash, and with it, the consequences that shortage could have on Indigenous territories and the Amazon rainforest in Brazil. In a bid to rush through a bill, President Bolsonaro is using the war in Ukraine as a pretext to try and allow greater access to mining for potash on Indigenous lands. As guardians of the Amazon rainforest, one of the planet's most biodiverse regions, Brazil's Indigenous peoples are fighting hard to protect their lands but are struggling to be heard. Here's why it's vital that we listen to their message.
Potash is the term used to describe fertiliser potassium; when crops are harvested, it removes potassium (which is essential for plant growth) from the soil, and potash is used to replace it. The term derives from pot ash, referring to plant ashes or wood ash soaked in water in a pot, which was how it used to be made before the Industrial Era.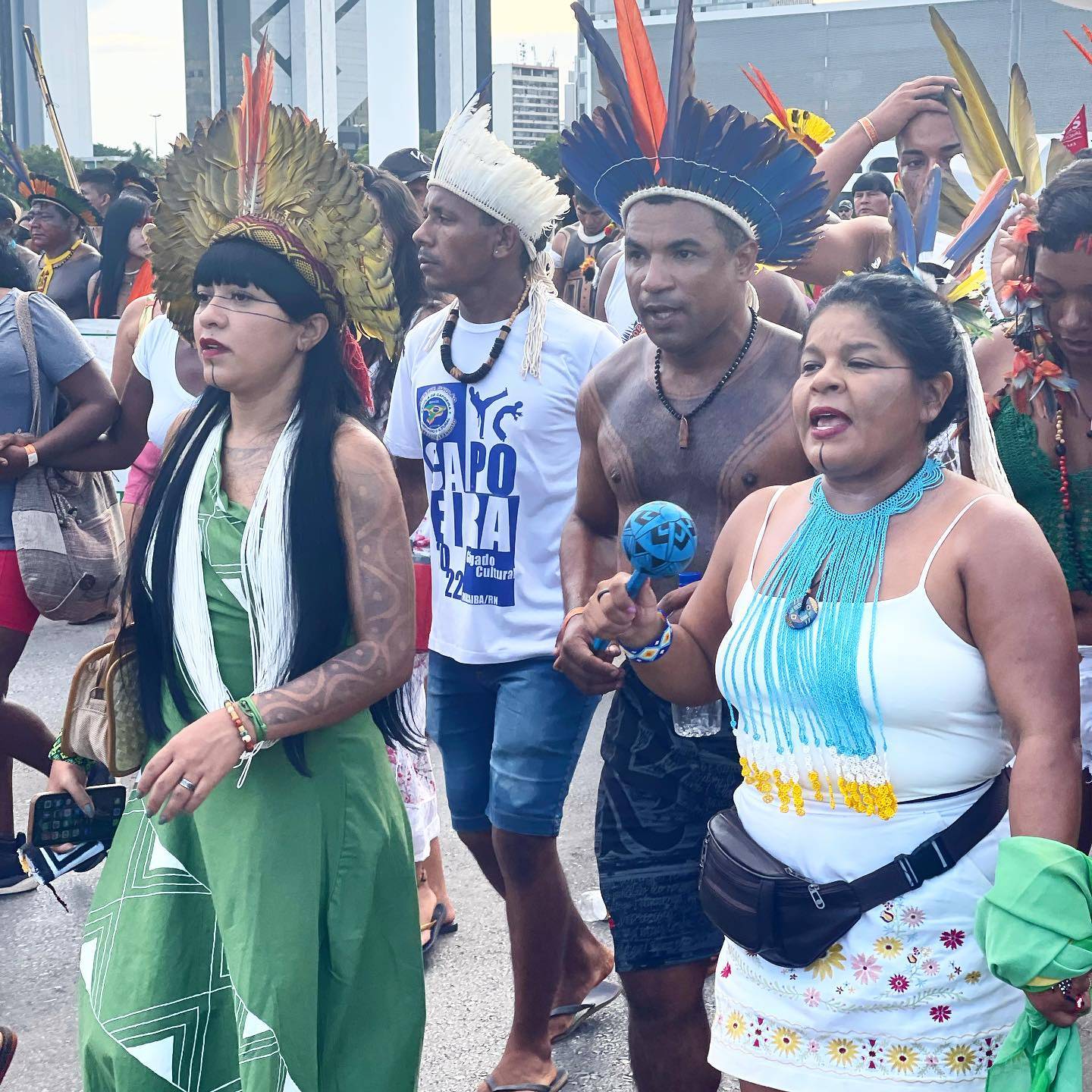 Why has a shortage of potash affected Brazil in particular?
Brazil, which is one of the world's largest food producers, relies on imports for 85 per cent of the fertiliser used for its grain crops. Until recently, a quarter of the country's demand for potash was met by Russia, which has now stopped its exports.
Can Brazil produce its own potash?
Brazil has large reserves of potash underground in and around the Amazon. Since his presidential campaign in 2018, President Bolsonaro has cut back environmental enforcement in the Amazon, defunded the government's Indigenous protection agency and been outspoken about his wishes to mine the Amazon. He's now campaigning to mine it for potash to make up for the supply the country has lost from Russia.
If passed, Bill 191/2020 would open Indigenous lands, most of them located in the Amazon region, to large-scale exploitation such as hydroelectric dams and mining for minerals - including for potash. However, researchers have said that President Bolsonaro is falsely using the Ukraine crisis to advance Bill 191/2020 (which was originally proposed in February 2020) because most of the country's proven potash reserves are not actually located under Indigenous reservations.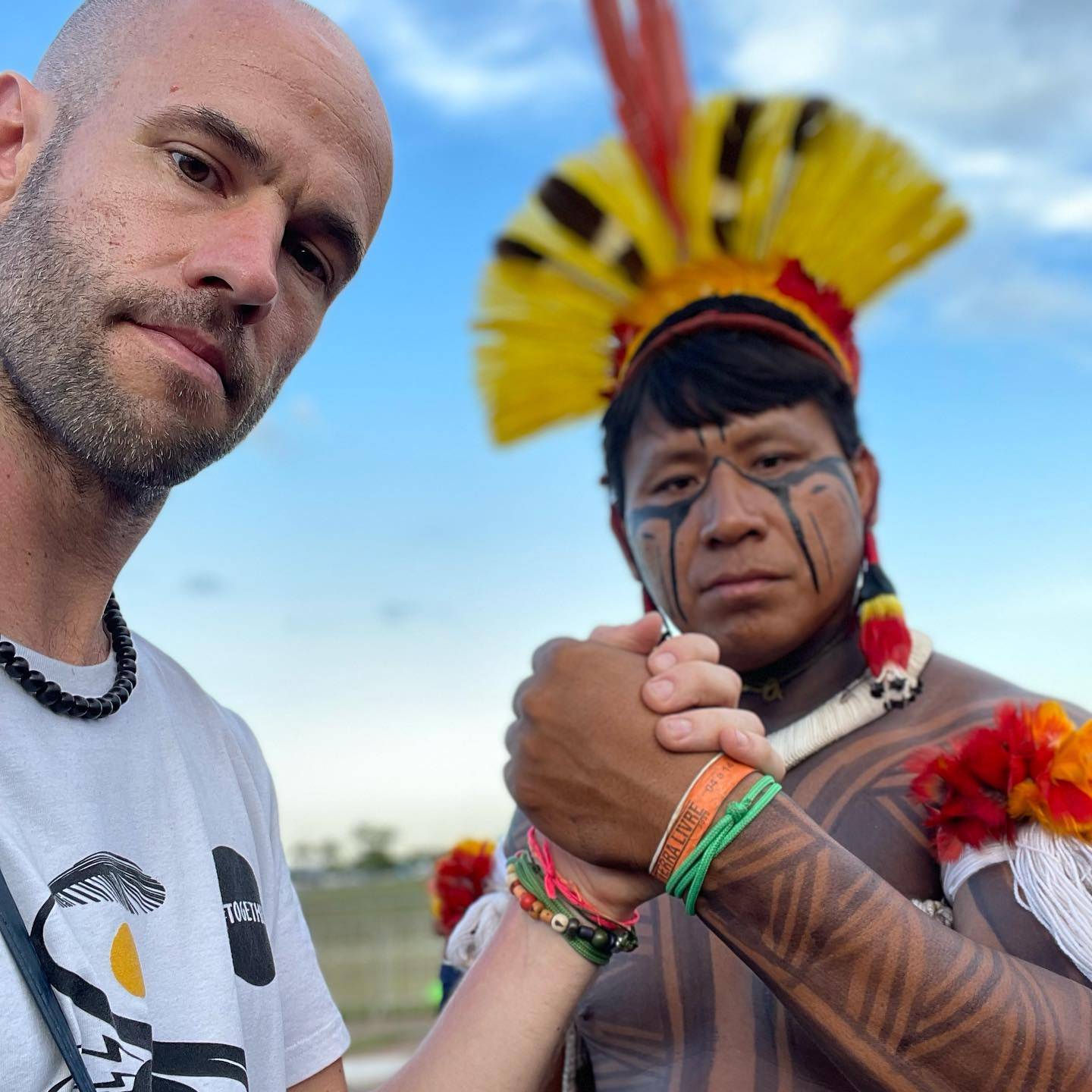 Cameron Saul with Hitsi Geraldo Kuikuro at ATL
Why is it important to protect Indigenous territories?
Indigenous peoples represent just 5% of the global population and yet they protect over 82% of our remaining biodiversity. They offer nature-based solutions to climate change and often lead the charge against oil companies and fossil fuel polluters, but are increasingly losing their natural resources, cultures and lands.
What are Indigenous peoples doing about Bill 191/2020, and how can we help?
The Acampamento Terra Livre (ATL) took place in Brasilia this April, with over 8,000 Indigenous people gathering in solidarity from all across Brazil. A huge number of diverse ethnicities of people travelled for days to be at this extraordinary gathering, united in their collective fight for the demarcation and protection of their lands and for the political representation that they so desperately deserve.
#TOGETHERBAND Co-creator Cameron Saul was on the ground at ATL generating support and bringing attention to the struggles faced by Indigenous peoples at a time of climate crisis and mass biodiversity loss. We've reported on stories from ATL on Instagram - share to your own social media accounts to raise awareness.
100% of profits from the sales of #TOGETHER products go to charities that advance the Sustainable Development Goals. Find out more here.