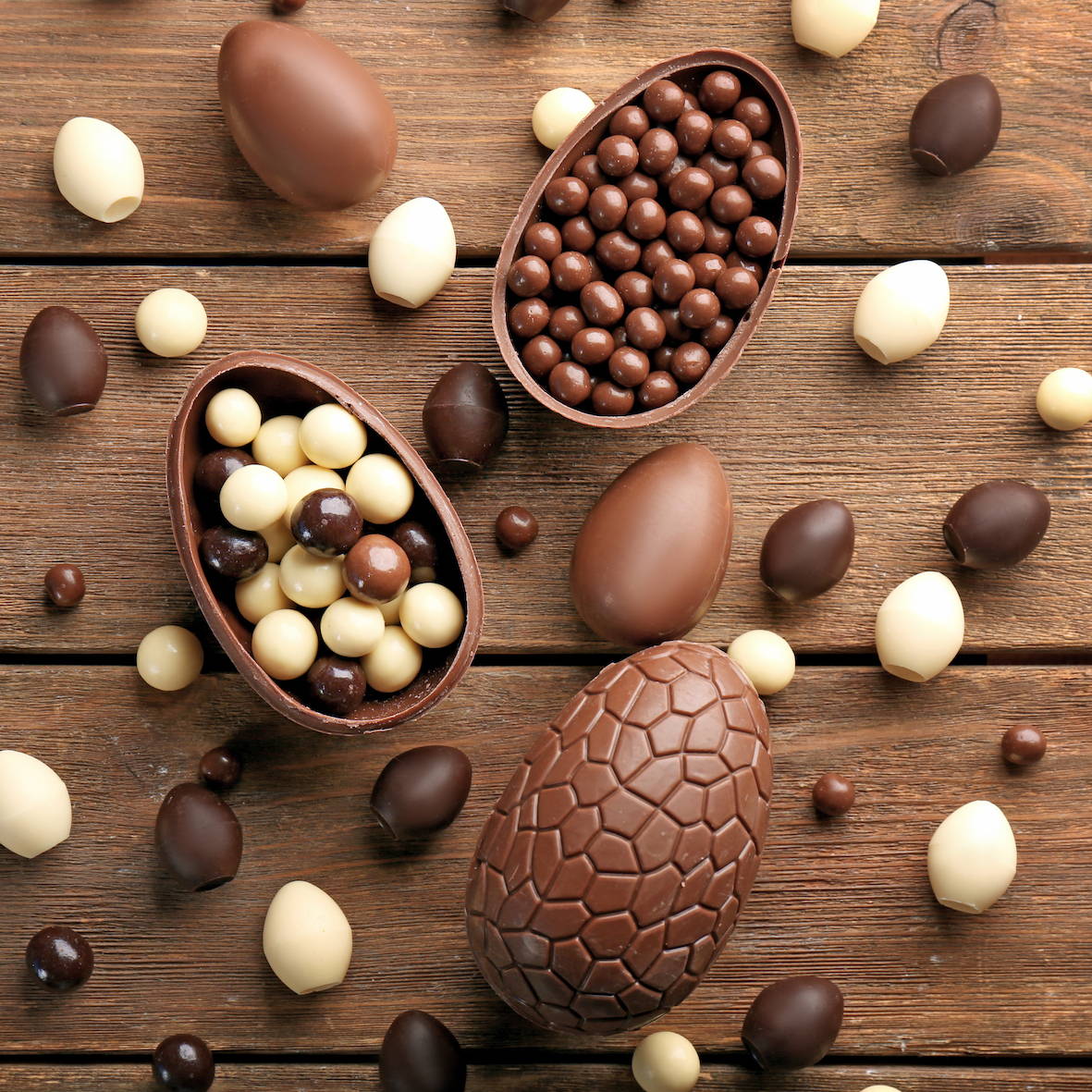 Goal 12: Responsible Consumption and Production
5 top tips for a sustainable Easter
From veggie Easter pies to naturally dyed egg decorations, make this year's celebrations planet-friendly
By LEANNE WALSTOW
26 March 2021
Everyone loves Easter - chocolate eggs, family gatherings and a glorious four-day weekend. But it's no secret that our Easter activities are pretty bad for the planet, especially when it comes to single use items such as plastic packaging and cheap decorations that end up in landfill. Thankfully, there are lots of ways you can ease your Easter footprint this year - and don't worry, none of them involve giving up chocolate eggs...
Choose Fair Trade chocolate eggs
The fussier you are with your chocolate egg shopping, the better. Make sure your sweet purchases tick these three boxes: FairTrade, palm oil-free and minimal packaging. Firstly, opting to buy chocolate made from FairTrade cocoa will ensure that the farmers at the start of the supply chain were paid fairly for their produce, meaning they will be able to provide for themselves and their families. Secondly, avoiding palm oil means that you won't be indirectly funding an industry that contributes to the deforestation of some of the world's most valuable habitats, including the Amazon rainforest. Finally there's the packaging - look for plastic-free, recycled and recyclable packaging that isn't excessive and you'll be onto a winner. Co-op has a great selection that ticks all the boxes including a golden praline egg, Cocoa Loco has a solid chocolate bunny and Divine is also a great eco option.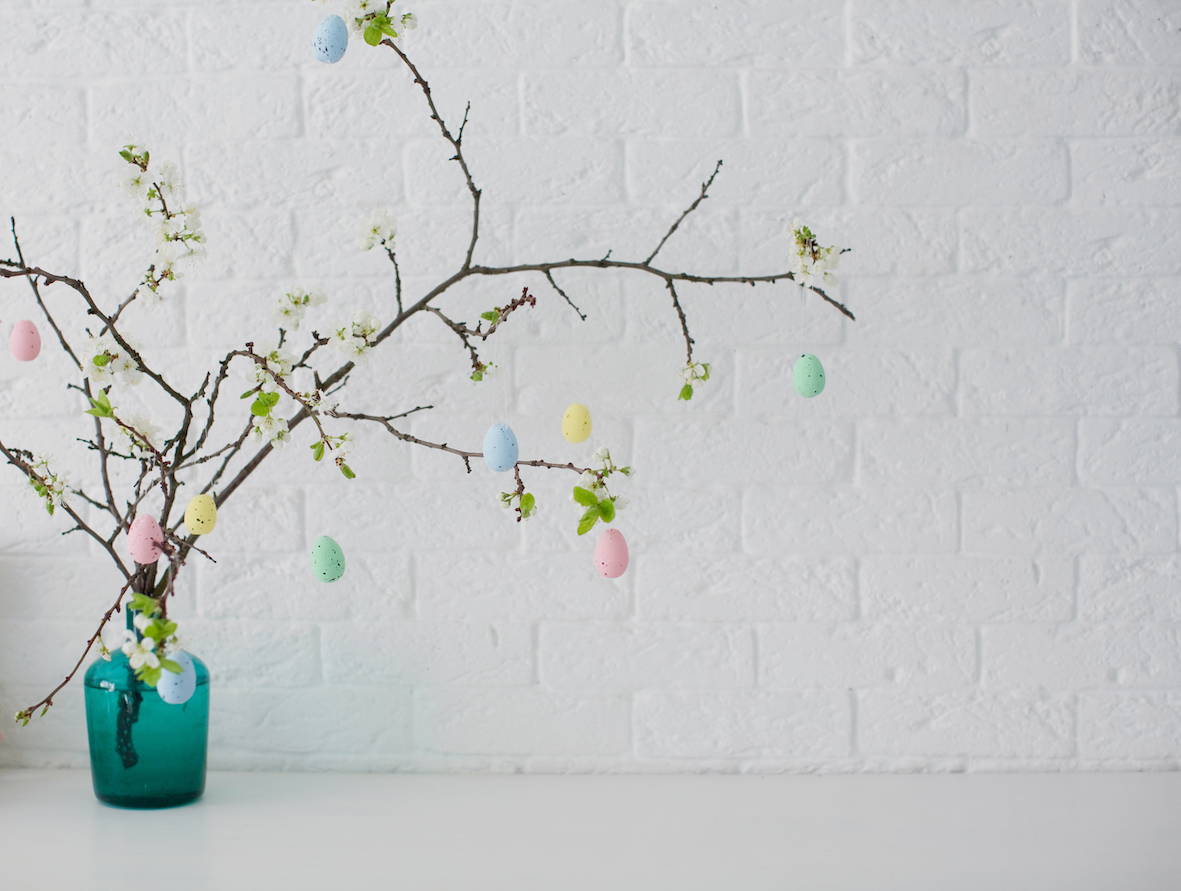 Forage for Easter decorations
Planning on creating an elaborate Easter bonnet or a beautiful Easter tree? Instead of shopping for plastic decorations, why not go down a more natural route and forage your local area or garden for things to deck your bonnet or tree? Not only is it a great way to get out into nature and truly feel the seasonal change, it also means that your decorations will be compostable when you're done - just make sure you have permission prior to picking any flowers or leaves for your festivities!
Try a vegetarian Easter feast
Lamb is the traditional meat chosen for an Easter roast, and whilst we do eat more beef, lamb actually has a 50% higher greenhouse gas emission per kilogram, according to the Environmental Working Group. You can cut the environmental footprint of your meat by sourcing locally from organic farmers, however, undoubtedly the best thing to do is seek out lower carbon vegan or vegetarian options - we're craving this delicious Easter spinach and egg pie from BBC Good Food.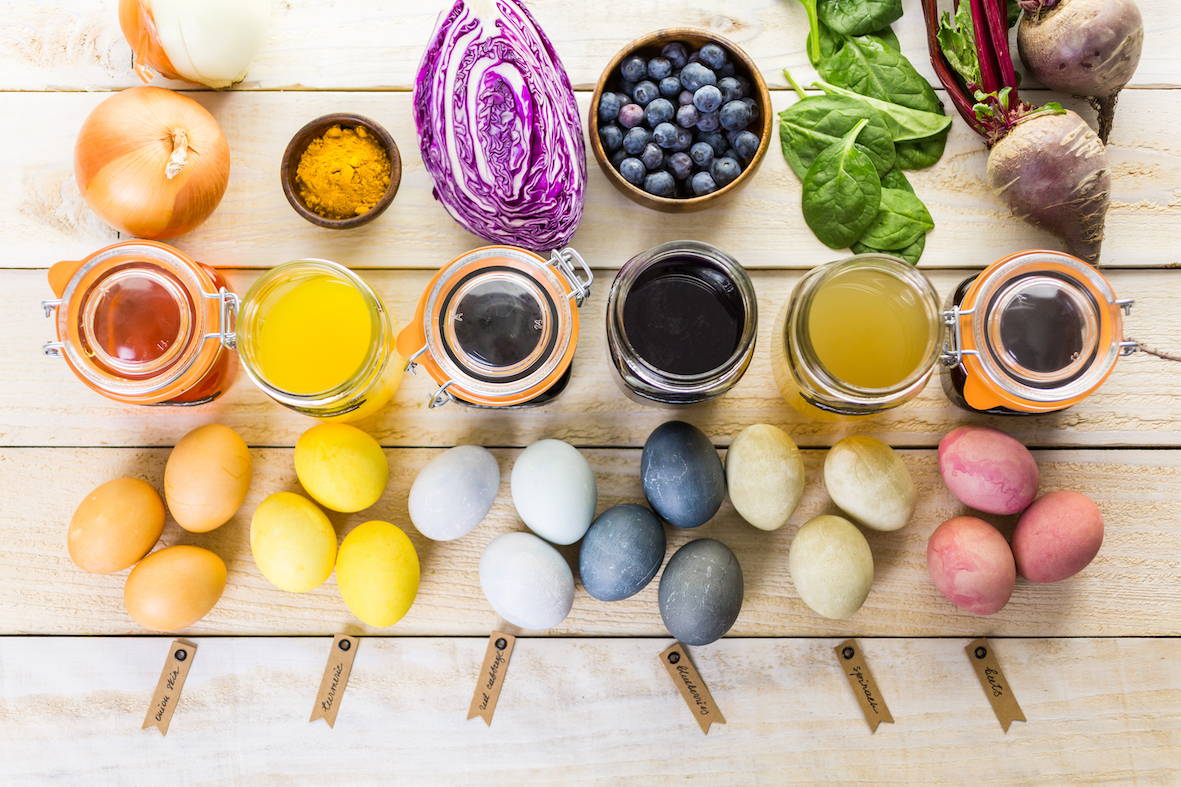 Use natural dyes for egg painting
Synthetic dye is terrible for the environment - it often ends up in our waterways and can be toxic to aquatic life. The good news is that if you want to dye some decorative eggs this year, you still can - and you can do it with things that you probably already have in your kitchen, too. Turmeric, purple cabbage and beetroot can all be used to make natural dye and even better, you can make orange and lavender colourings using discarded onion skins - a great use of food waste. Check out this guide for instructions on how to dye eggs naturally.
Shop local, seasonal flowers
If you're looking to deck out your Easter table with some sunny daffodils or other colourful blooms, make sure you're beautifying consciously. Reduce transport-related carbon emissions by going for flowers that are in season and grown in the country you live in - after all isn't Easter all about celebrating the bounty of spring? This is also a great opportunity to support your local economy too - it's almost a guarantee that your high street will have at least one independent florist who will be thrilled to offer you the pick of the bunch. Come autumn, plan ahead and plant your own bulbs for a home-grown Easter display.