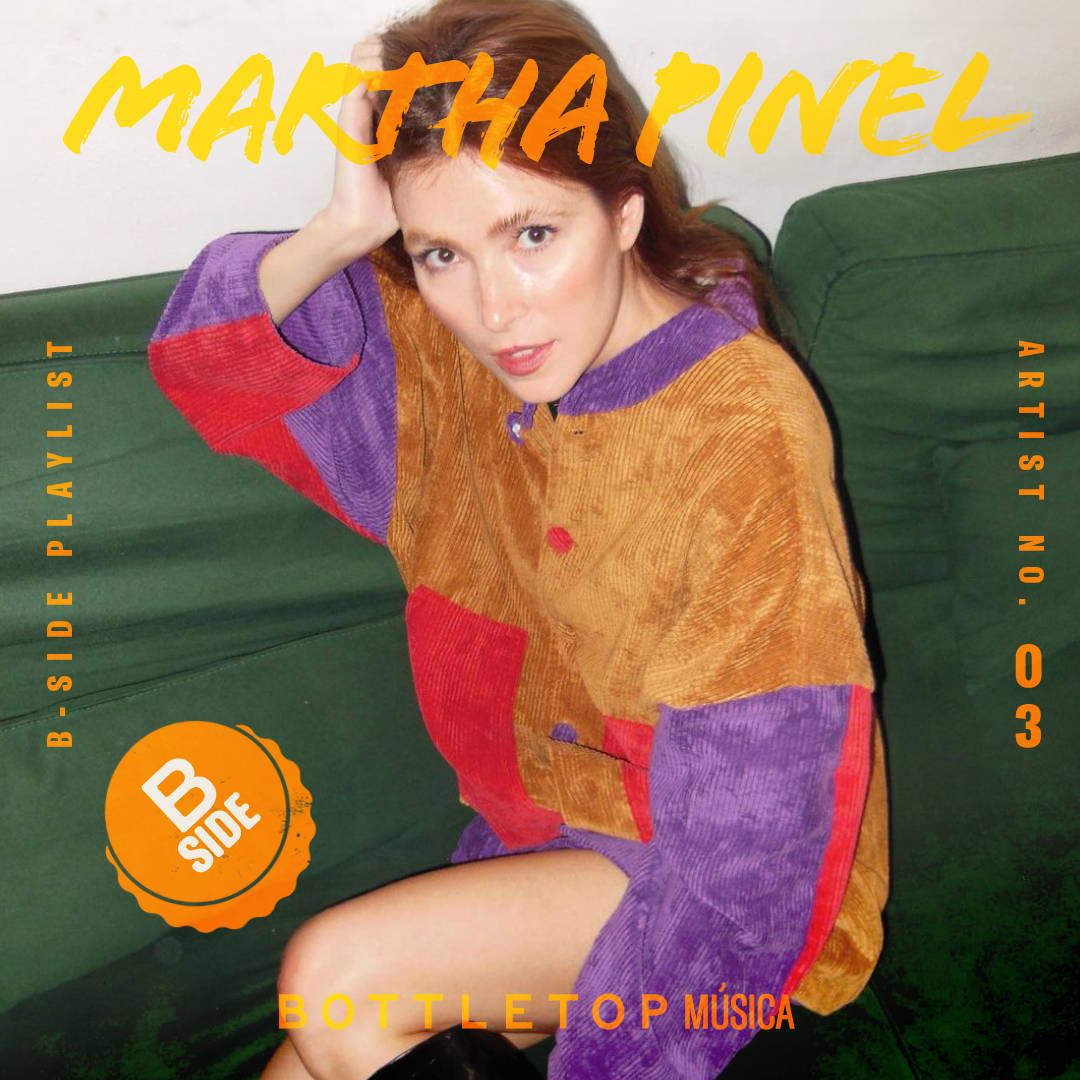 Music, Fashion And What It's Like To Be A Female DJ in Brazil: B SIDE With Martha Pinel
We chatted with one of Rio's most exciting DJ's to learn about her creative process, inspirations and what it's like to be a woman in the music industry in Brazil.
By Jessica Jurkschat
7 August 2023
Born and raised in Rio de Janeiro, Martha Pinel's eccentric energy and fierce femininity has made her one of the people to watch in music and fashion in Brazil. In between her global tour, we were lucky enough to catch up with her to discuss her creative process, influences and inspirations. For our latest B-SIDE Spotify playlist, we asked Martha to share some of her favourite tunes – check them out below!
Thanks so much for speaking to us! Last time we spoke, you were in the middle of your festival tour in Europe. Where in the world are you now?
Yes! I just got back from the Kala Festival in Albania and I am focusing on my second tour in September. Now I'm back home in Rio. It's the most beautiful, chaotic city.
What kind of music do you play? How does it feel to play your music to other people?
I love playing my music for everyone! It feels like a strong way of exchanging energy. My DJ sets are an eclectic mix of Italo and space disco, Balearic, dance music, house and African rhythms.
Where do you draw inspiration from? Is the music you play different from the music you listen to privately?
My inspiration comes from feelings and personal experiences. As for my sets, I spend a lot of time researching, so lately, I've only been listening to tracks that I could play. The exception is when I'm doing massages, where I like to play ambient music! On the other hand, I'm addicted to the sound of silence, also. It's all about the contrast!
What is your earliest memory of music?
There was a time when I was around 18 when a certain song gave me shivers. I can't remember which song now, but it made me realise that music has the power that can inspire change.
How do you express your style in the music you play and the clothes you wear?
I try to be as authentic as possible in these two important forms of expression - I believe that happiness comes from being aligned with your inner self and your own truth.
What Sustainable Development Goal you have chosen to support, and why did you choose it?
For empirical and empathetic reasons, Goal 5: Gender Equality resonates with me the most.
Goal 5 is all about Gender Equality - what are some of the struggles you face working in a male-dominated industry? How did you find success, and was it tough?
Even though the music industry is considered a progressive environment, we are still in the early stages when it comes to this. In many countries, the rise of women in the DJ space is still much slower than that of men… at least it's like that in Brazil, but I sense that in some places in Europe and UK they are more advanced in this matter.
What advice would you give to other women who want to make a living in the music industry? What do men in the industry need to do to give more women opportunities?
It's not the advice I would like to give, but the truth is: work twice as hard so that no one has anything negative to say about your work. The second question has a more complex answer: since the industry has been so male-dominated for a long time, it's natural that it's easier to find and invite men to perform. That's why those in positions of power need to make an effort and prioritise providing opportunities for women as a concrete objective.
Finally, sustainability is at the heart of BOTTLETOP and #TOGETHERBAND. Have you made any changes in your day-to-day life recently to be more sustainable? If so, what, and why?
Yes! I try my best to be mindful of my actions (and their consequences) throughout my daily life. I still have much to improve, but I have adopted some sustainable habits. I'm a vegetarian and am a very intentional shopper. For example, I don't let anything go to waste or get thrown away in my refrigerator. I shop vintage or second-hand as much as possible and try to minimise waste as much as possible. I'll even cut open my toothpaste tubes to make the most of them! With every passing day I'm adopting new habits as I become more aware of its impacts.
Time for some rapid fire questions...
What the first CD you ever bought?

I don't remember specifically but probably Guns N' Roses or some other rock album
First vinyl album?
Vinyl Angelica. All the Brazilians from the 90s will understand this!
First song on your iPod?
Hmmm probably something melancholic like the OC soundtrack
What song will always get you on the dance floor?
Relight My Fire by Dan Hartman
What song will always make you emotional?
Smalltown Boy by Bronski Beat
What show was the most special for you to play?
Kala Festival in Albania! I was surrounded by friends and I felt in the present moment during the whole trip, not only during the show. Feeling present should be something common and obvious, but working on stage often causes a lot of anxiety. The entire trip felt like paradise.
In your opinion, what was the most iconic fashion moment in music history?
Not what but who - Cher!
100% of profits from the sales of #TOGETHER products go to charities that advance the Sustainable Development Goals. Find out more here.