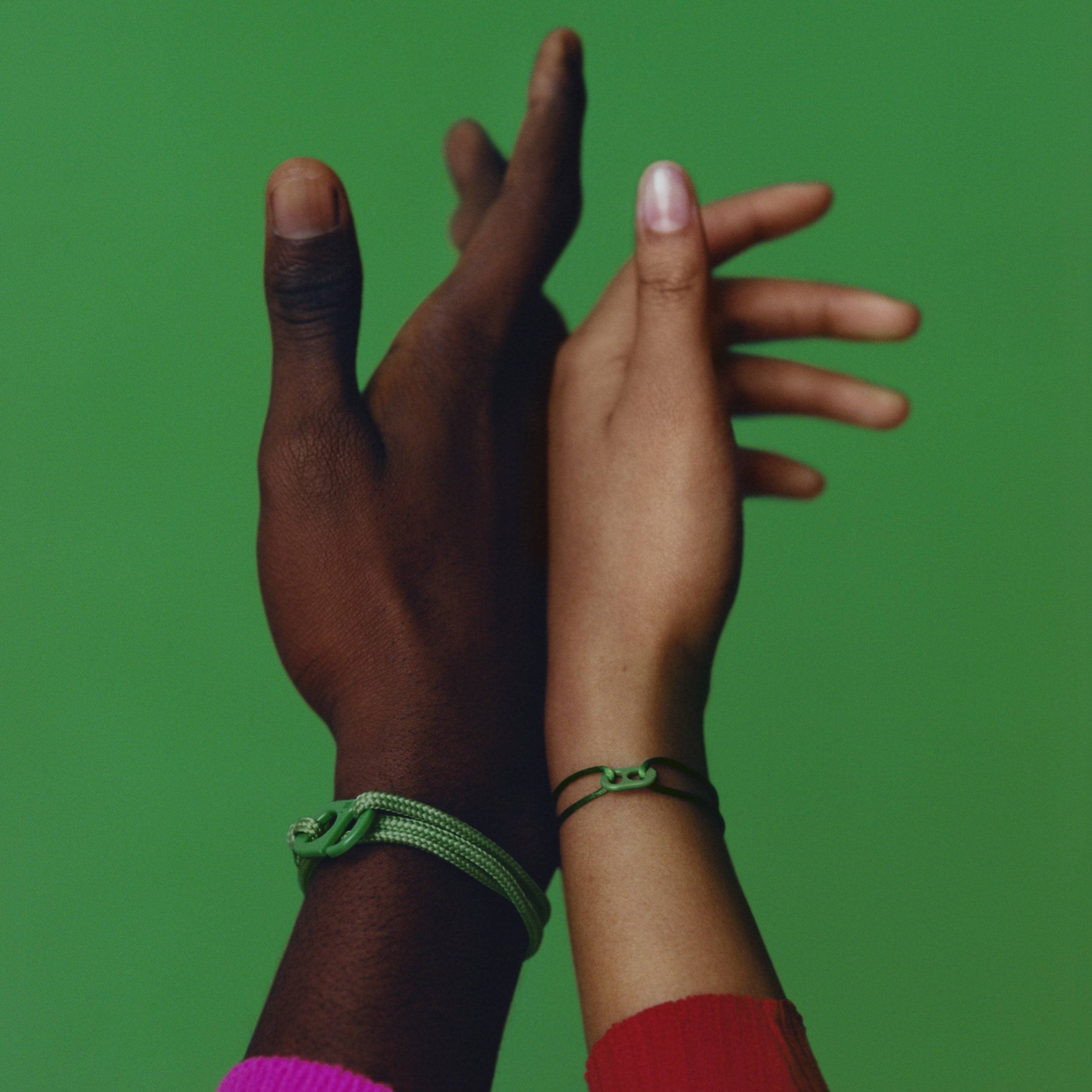 Goal 17: Partnerships For The Goals
17 ways #togetherband is making change
Two years ago, we launched a movement to unite people, humanise the UN's Sustainable Development Goals and raise funds for life-changing projects. Here are the highlights...
By Emma Elms
21 April 2021
1. Our incredible beneficiaries
At the heart of the #TOGETHERBAND campaign are the charitable organisations that are striving to make a difference for people and planet all over the world. From City Harvest, a network of London food banks, to The Mlambe Project, a small Malawi-based charity that trains local people as builders and provides access to power, water and the internet, and WWF, the huge global charity that aims to protect endangered species and habitats, it's these organisations that we raise money for and these organisations that are really making a difference in our world. Which is why profits from our #TOGETHER products – from bands to bottles to tees – help fund all 40 of these very different and incredible organisations.
2. Donating 55,000 masks to frontline workers
We've provided 55,000 medical-grade face shields for frontline health workers fighting COVID-19 through the production and sales of our #TOGETHERMASKs. By partnering with Médecins sans Frontières (MSF), we've been able to identify the areas of the world most in need.
For every #TOGETHERMASK you buy, we'll donate one medical-grade face shield to frontline workers

3. #TOGETHERLIVE: a concert for change
Last autumn we organised our largest ever global music event #TOGETHERLIVE bringing together the coolest music names from Brazil and Mexico for a series of concerts to raise awareness about the impact of COVID-19 on the most challenged regions of the world. The first YouTube show starred the legendary Brazilian actor and musician Seu Jorge (pictured, top) and was watched by over 200,000 people, followed by our second event #TOGETHERLIVE Mexico headlined by pop superstars REIK in March this year. Watch this space for #TOGETHERLIVE UK!
4. 33 water stations installed in Brazil and Mexico
Our #TOGETHERLIVE concerts in Brazil and Mexico highlighted the vital importance of access to Clean Water and Sanitation (Goal 6). With Brazil and Mexico being two of the countries worst affected in the world by the COVID crisis, having access to clean water had become an emergency in the battle to save lives. #TOGETHERBAND and our partner Harpic responded by leading a coalition of partners to build water stations within vulnerable communities across Brazil and Mexico in carefully identified hotspots, such as Mexico's Central Market, one of the busiest wholesale markets in the world. To date, we're proud to have installed 33 water and hygiene stations.
We've recently launched our new Ecosia x #TOGETHERBAND collection, the result of an exciting collaboration with Ecosia, the search engine that plants trees. Together we're planting trees on your behalf for every special edition band sold – four for every Mini band and six for every Classic band. In fact, for EVERY #TOGETHERBAND product sold we promise to plant at least one tree.
For every Classic ECOSIA X #TOGETHERBAND you buy, we'll plant six trees and for every Mini #ECOSIA X #TOGETHERBAND purchased we'll plant four trees

6. Using recycled gun metal
Sustainability is at the heart of everything we do. For the creation of our signature #TOGETHERBAND clasps we've used one tonne of recycled illegal gun metal confiscated from gangs. Our partner Humanium Metal, a ground-breaking Swedish organisation, has melted down, destroyed and transformed nearly 6000 weapons, all seized by local authorities in El Salvador, Central America, one of the most violent countries in the world.
The proceeds from all Humanium Metal's products – including our clasps – are then reinvested in grassroots projects to directly support survivors of gun crime and help combat the issue. For many, the emotional support they receive via Humanium Metal is life-changing.
7. Passionate about recycling
Over two tonnes of marine plastic has been used to create #TOGETHER products including our bands, #TOGETHERMASKs and #TOGETHERBAND❤ Ocean Bottles. Wow – that's equivalent to a fully grown hippo.
8. Becoming carbon-negative
Yay! We have more than offset our carbon emissions for our operations, production and product distribution by planting over 5000 trees across Nepal, India, Brazil and Tanzania, making the #TOGETHERBAND campaign carbon negative! Over their lifetime these trees will remove over 2.5 million KG of carbon from the atmosphere – ten times the CO2 emissions of our campaign.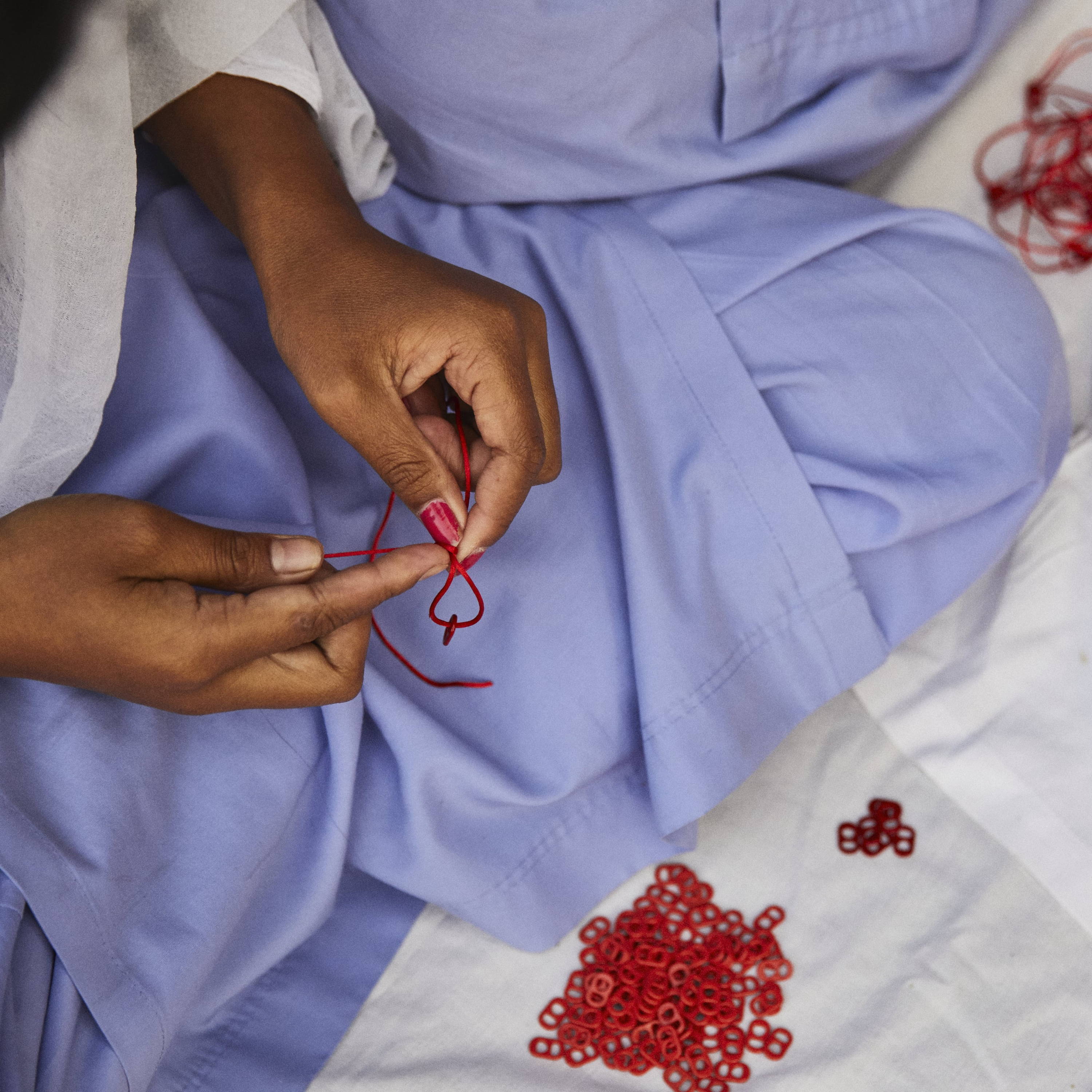 9. Providing work and a fresh start for vulnerable women
Since #TOGETHERBAND first launched we've been working with Maiti, an incredible non-profit organisation in Nepal, which is dedicated to rescuing and rehabilitating women and child victims of trafficking as well as preventing forced prostitution. Similarly, we've teamed up with ROKPA, an international relief organisation that runs a network of projects to help people living in poverty. Through these incredible partnerships, we've been able to build an established team of artisans and have already provided over 67,000 hours of ethical employment to women in Nepal. Our aim was to provide long-term, fairly paid work opportunities and a route out of poverty, especially for vulnerable women who've escaped or been at risk of sexual exploitation.
Last May the tragic killing of George Floyd by US police officers reignited the worldwide Black Lives Matter movement, calling to end systemic racism and discriminatory police brutality. In response we launched our global initiative – #TOGETHERFUND x WJSFF – to fight the two critical pandemics facing our world: COVID-19 and racism. We proudly partnered with the Will & Jada Smith Family Foundation to support organisations engaged in critical racial justice work.
We also launched our campaign for Goal 10: Reduced Inequalities, when Game Of Thrones star Nathalie Emmanuel joined us as an ambassador after sharing her own experience of racial bias within the TV and film industry.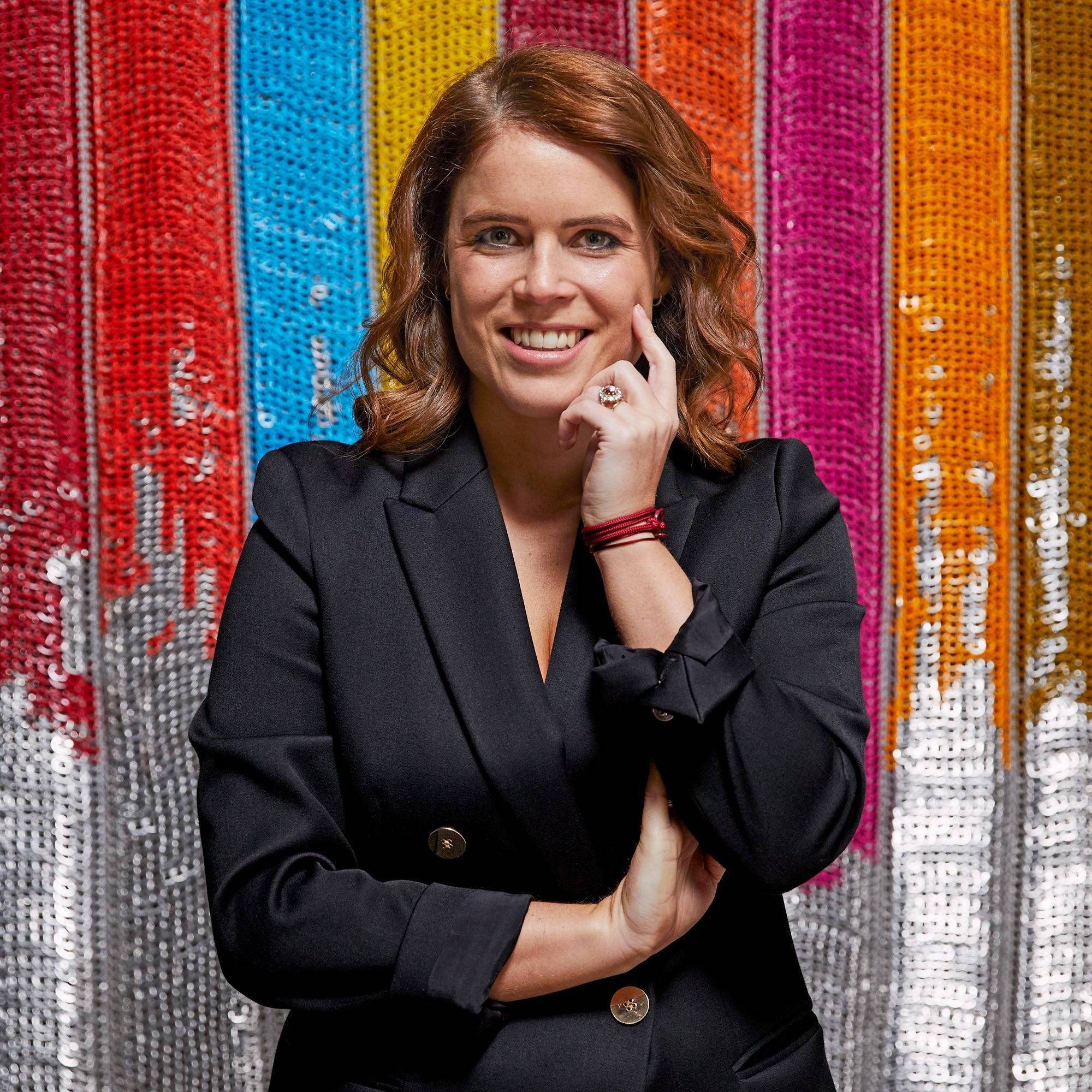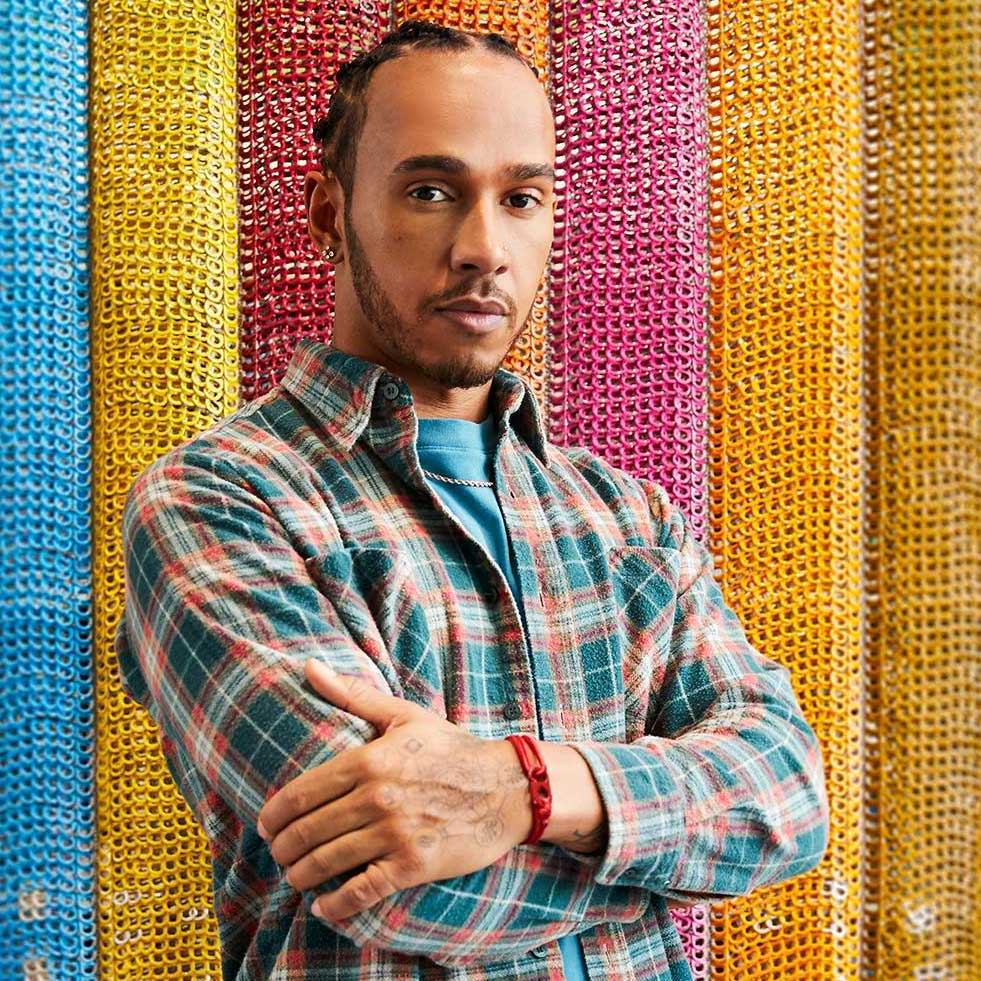 11. The #TOGETHERBAND family
We are hugely proud of our enthusiastic, energetic and brilliantly noisy #TOGETHERBAND family. From HRH Princess Eugenie and Billie Jean King, to Lewis Hamilton and Jameela Jamil as well as everyone all over the world who has been wearing and sharing our bands, spreading the message about these 17 critical Goals for our future.
12. Standing up for Gender Equality
We were official supporters of the UN Foundation's brilliant #EqualEverywhere campaign this year, which drove action for gender equality across the world to coincide with International Women's Day. The initiative brought together the UN Foundation, people, partners and allies like us who are committed to achieving the urgent systemic change that's needed at all levels across the world. The campaign also celebrated individual champions who are working to make equality a reality for women and girls in their local area, whether supporting single mothers, tackling violence against women or launching a menstrual hygiene campaign.
We loved that long-standing #TOGETHERBAND supporter David Beckham posted a selfie in one of our #TOGETHERWEAR tees (below, left). We were also thrilled when David's son Brooklyn Beckham joined us as an ambassador for Goal 13: Climate Action last year. Brooklyn teamed up with his filmmaker friend Louis Valentine Berry (below, right) to interview one of the UK's most influential young climate activists Noga Levy-Rapoport, bringing the climate crisis into the spotlight.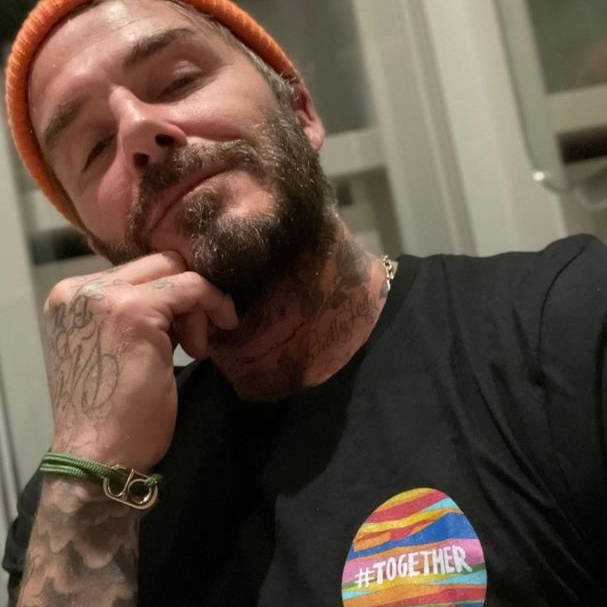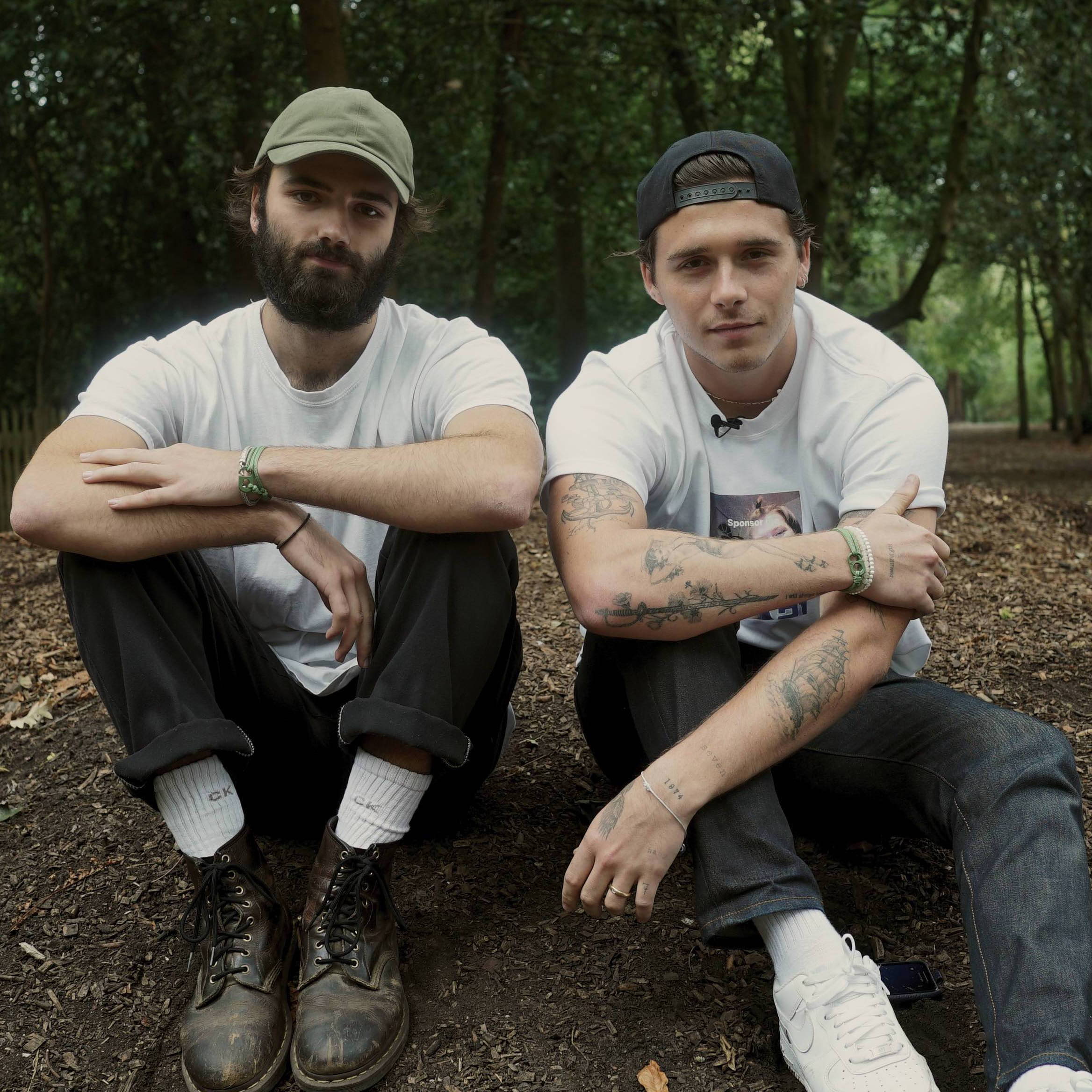 14. #TOGETHERBAND + Global Citizen
Global Citizen is an incredible organisation, so in 2019 when they asked us to team up to create a special edition Global Citizen X #TOGETHERBAND bracelet to celebrate the launch of their Together at Home concert series, we jumped at the chance. The series raised millions for the WHO COVID Response Fund during the pandemic.
15. Fighting plastic pollution
Through the sales of our #TOGETHERBANDs, we've paid for 125 tonnes of plastic to be removed from the ocean and marine environments. That's equivalent to three grey whales!
16. Providing inspiration via our #TOGETHERTALKs
Our co-creator Cameron Saul has interviewed a range of high-profile ambassadors and campaigners for our popular #TOGETHERTALKs, live on Instagram. Our incredible guests so far have included *HRH Princess Eugenie discussing her work with The Anti-Slavery Collective as well as period poverty campaigner and author *Amika George who shared her tips on 'how to be an activist', no matter who you are. Don't worry if you missed them, you can still watch them on the links above*.
17. Collaborating with The Elders
Founded by Nelson Mandela in 2007 The Elders are an international group of activists and incredible public figures. In 2019 we worked together to host an event about the importance of Peace, Justice and Strong Institutions to ensure every individual is treated equitably. Led by former secretary general of the UN Ban Ki-Moon this powerful discussion took place during the United Nations General Assembly week in New York. Then in 2020 Chair of The Elders and former President of Ireland Mary Robinson, joined us as we focussed on Goal 13 Climate Action, to discuss her passion for climate justice. 'The climate crisis is personal' she reminded us all.